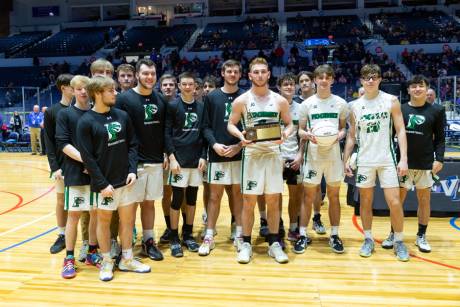 The Pembroke Dragons are Section V champions in Boys Basketball, beating York in the Class C2 final at Blue Cross Arena on Sunday, 62-59.
The game was close for all four quarters, with York leading most of the way in the first half, but Pembroke regrouped in the third quarter and held onto a slender lead at the end when time ran out on York.
Scoring:
Tyson Totten, 16 points
Cayden Pfalzer, 12 points
Avery Ferreira, 13 points
Jon Suro, 14 points
Chase Guzdek, 7 points, 15 rebounds
"York is a great team, and Ed (Orman) does a really good job with his squad year in and year out," said Coach Matt Shay. "Our kids showed a lot of resilience responding to how York jumped on us early. We came out really tough in the third and made a nice run, but when you get to this level, teams are going to make runs on their end as well. York did that by switching to a press and a 2-3 zone. I was really proud of how some of our guys stepped up tonight. Avery, Jon, and Chase really came up huge for us today. This group has worked really hard, and they deserve this."
The Dragons get a bye in the first round of regionals. Pembroke will play the winner of Lyons vs. Northstar Christian on Thursday, March 9, in the Quarterfinals, location TBD.
To view or purchase photos, click here.
Photos by Steve Ognibene
After winning the championship, the team bus was escorted by the Pembroke Volunteer Fire Department from Batavia to the school. Video by Jessica Pfalzer.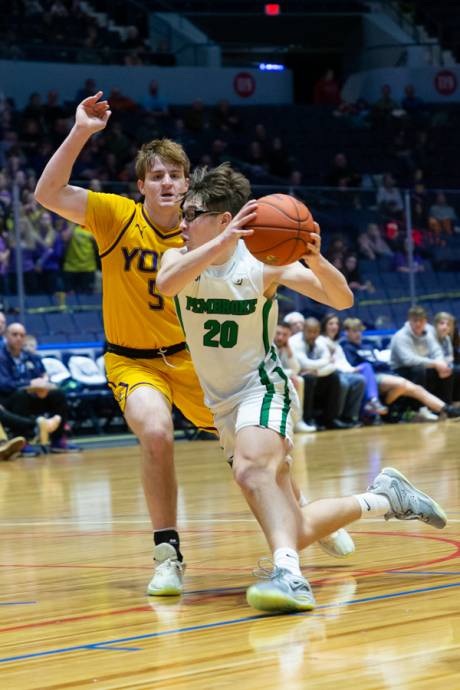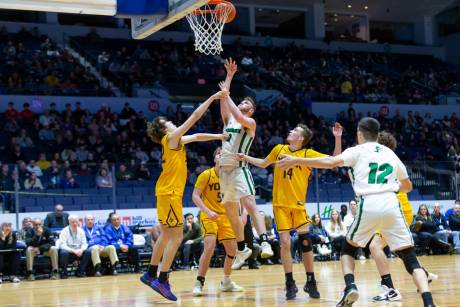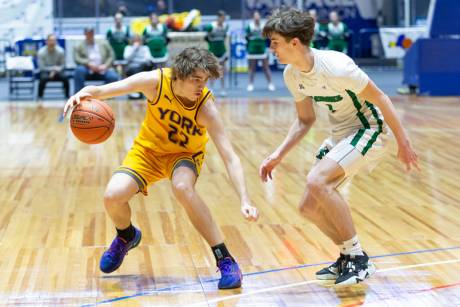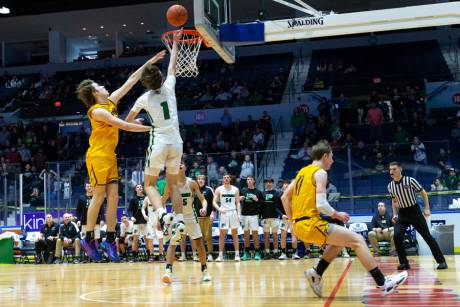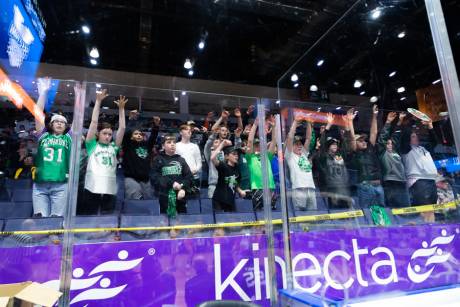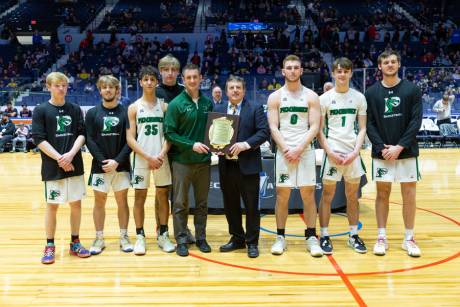 Photos below by Jessica Pfalzer. For more photos, click here.