August 24, 2017 - 4:06pm
Tow-truck driver drives off road after suffering medical issue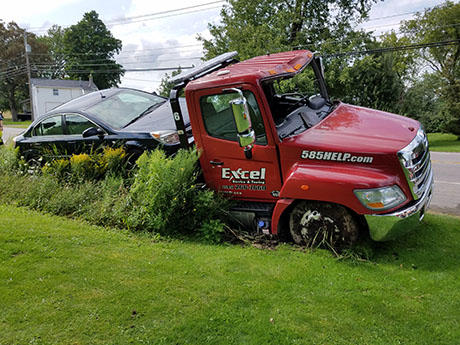 A tow-truck driver suffered a minor medical issue while driving on Clinton Street Road near Grand View Cemetary when he lost control of his vehicle while trying to pull over, and the truck continued to travel off the roadway striking some signs. He was not injured in the crash. Sheriff's Office, Batavia fire, and Mercy EMS responded.
Photos submitted by Brian Odachowski.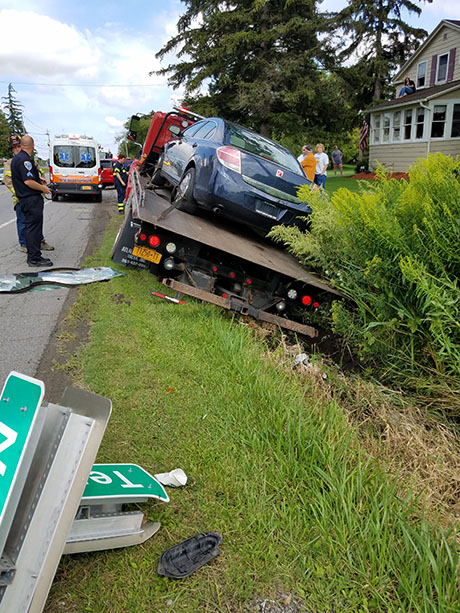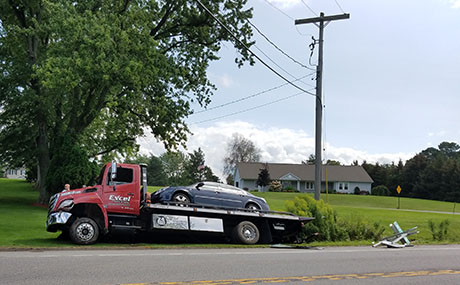 August 24, 2017 - 6:38pm
#1
Was the medical issue texting finger pain? I hear that can be deadly.