Image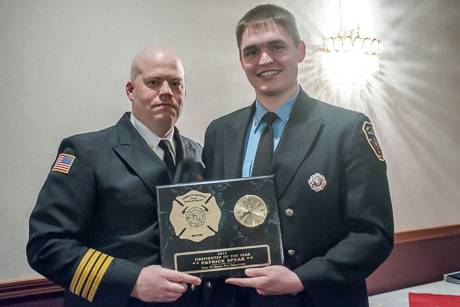 Patrick Spear received the Firefighter of the Year award from Deputy Chief Dan Coffey on Saturday night during the Town of Batavia Fire Department's annual banquet at the Clarion Hotel.
The department responded to 317 calls in 2015. An average of 10.8 volunteers responded to each call and total man hours spent on calls exceeded 25,000. The volunteers also attended 76 training sessions.
"I think those are some pretty impressive numbers when you think about how we all have jobs, we all have families, we all have other obligations to attend to," Coffey said. "I truly want to give you guys a round of applause. We wouldn't be successful without that dedication."
Image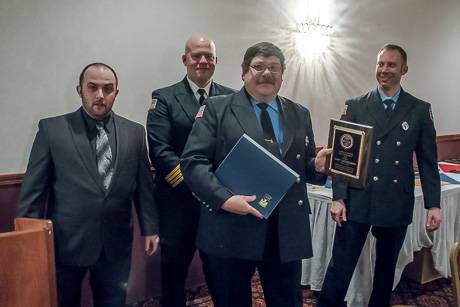 Gary Diegelman​ was recognized for his 40 years of service to the department.
Image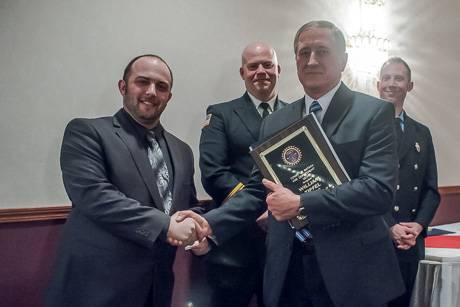 William Zipfel was recognized for his 45 years of service to the department.
Image