November 24, 2015 - 11:25am
Update on Thomas Rocket Car restoration: Engine out, windows out, seats out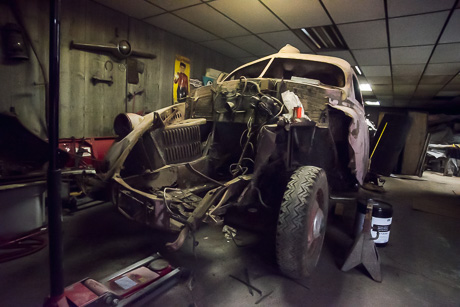 Restoration work on the "Rocket Car," originally built in Batavia in 1938 by Charles D. Thomas and Norman Richardson, is under way at Dick McClurg's garage.
Top photo shows, the motor and a damaged fender have been removed.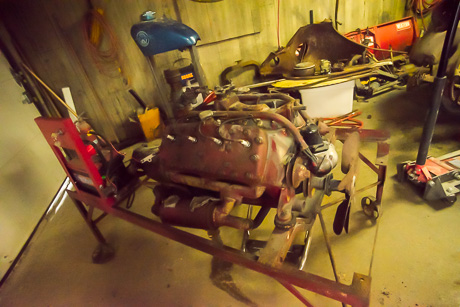 McClurg found a 1938 or '39 flathead, so it's period-correct, in Lockport. The original engine (which wasn't in the car when it was purchased, having probably been replaced in the 1950s) was a 1934 or '35 flathead. The "new" engine is "turnkey ready," McClurg said. It just needs to be dropped into place.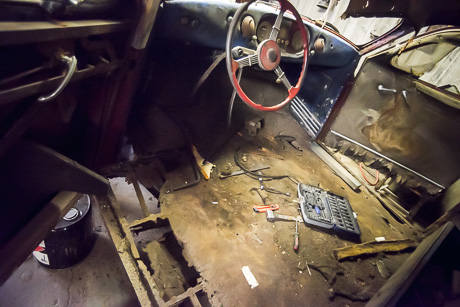 McClurg has started removing the interior. The seats and windows are out. Next, and it will be tough, possibly, the dashboard.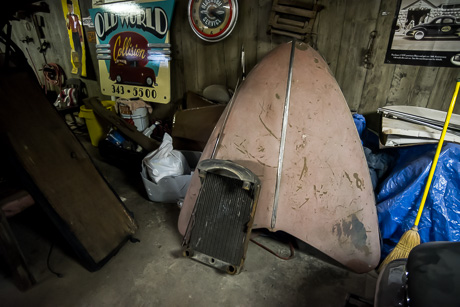 The hood is off.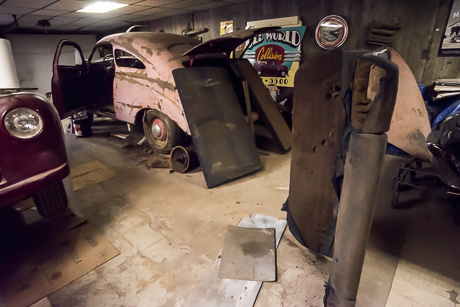 The seats are out. They will be sent to another shop to be reupholstered.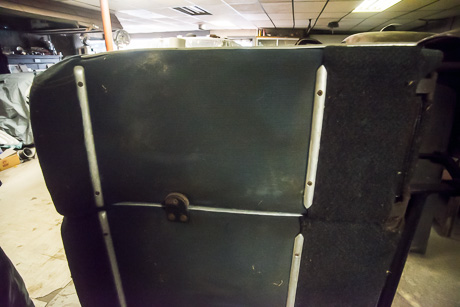 This picture may not show it well, but McClurg found an interesting innovation in the front "bench seat." Typically, a bench seat is one piece across the width of the car, that's why it's called a bench seat. The Thomas car is a two-door but had a rear passenger seat. McClurg figured Thomas designed the car with a rear seat, but not much thought that anybody would actually ride in it because it would be too hard to get to the back with the bench seat in place. What Thomas designed, however, was a partially hinged bench seat. On each end of the seat is a side wing that can be folded down or locked in place.
Previously:
November 24, 2015 - 11:37am
#1
Great to see this moving along.