May 14, 2015 - 6:13pm
Winners to be announed Tuesday in Landmark Society contest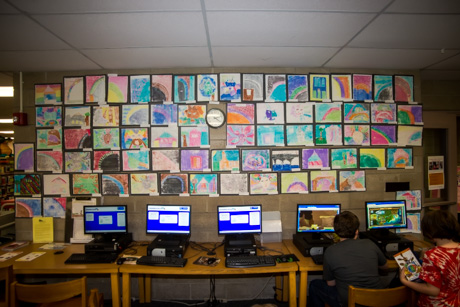 All of the entries in the Landmark Society's annual architectural drawing contest have all been hung in the children's room at the Richmond Memorial Library.
Local artist Brandi Bruggman is the contest judge this year. There will be winners announced in a ceremony at the library Tuesday night for first, second and third place, along with 20 honorable mentions.
Five schools are participating this year: John Kennedy, Pavilion, Oakfield-Alabama, Elba, and Byron-Bergen. Every year, the fourth-grade students from each school in the county are invited to submit entries.
Landmark Society Board Member Barb Miller is coordinating the contest with Elba Art teacher Stephanie Rudman and B-B Art teacher Melissa Condidorio.