March 5, 2015 - 4:42pm
Batavia girls overcome by Mendon in second half, lost playoff game 57-43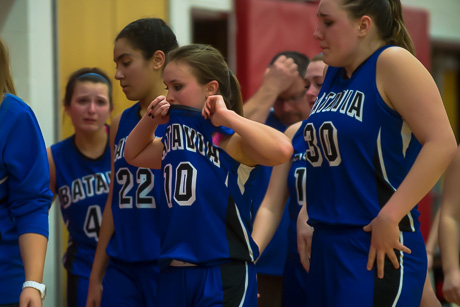 The size and speed of Pittsford-Mendon caught up with the Lady Blue Devils in the 4th quarter of their Class B1 Section V semi-final game in Penfield on Wednesday night.
Batavia was outscored 20-11 in the 4th quarter after being held to seven in the third.
"Mendon's girls play defense," said Head Coach Marty Hein. "They know where the screens are going to happen. They get around the screens. It's a totally different level of basketball IQ. They're a well-coached team. They've got a great program, a great feeder program. We weren't getting the same looks we get against other teams. It was a lot more difficult."
The final score was 57-43.
Even as she was constantly harassed and hurried, dogged by defenders and given few opportunities to score, Tiara Filbert still managed six field goals and 16 points on the night, making her the game's high scorer.
Batavia's other scorer, Maddie McCulley hit four field goals and had 13 points.
Significantly, neither girl managed a three-point bucket.
Sam Cecere was held to eight points.
Hein said his team would have benefitted by being a little more patient on offense, setting up more open looks for their scorers.
"I think I'd almost rather have taken 30-second shot clock violations than some of the choices we made offensively, but pressure does that to you," Hein said.
It was a great run for the Lady Devils, which is still a young team. Only three players will graduate off the team. The nucleus is all returners, including Filbert, McCulley, Cecere and Taylor Stefaniak, a freshman who played her way into a starting role over the course of the season and shows a lot of promise as a guard, playmaker and gutsy leader.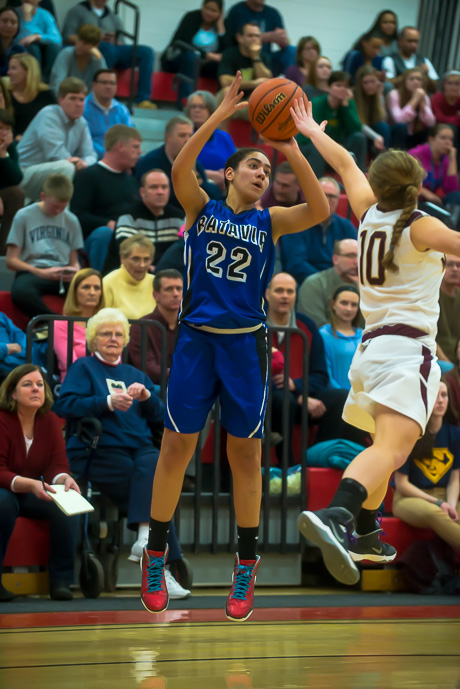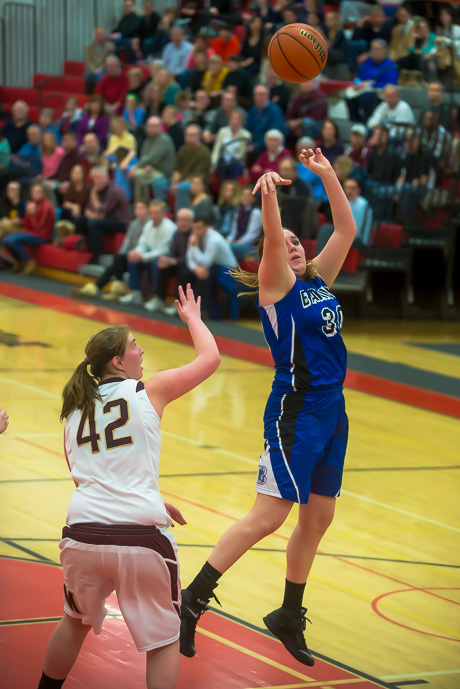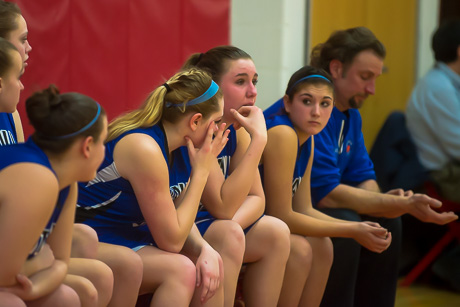 To purchase prints, click here.