Image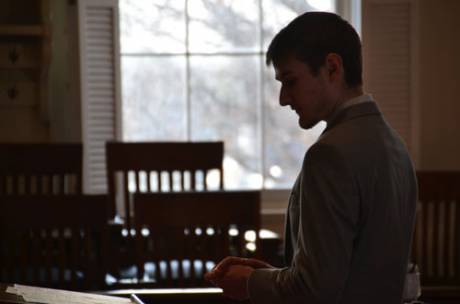 Photos by Tom Rivers, Orleans Hub.
Batavia and Notre Dame will meet in the mock trials finals tomorrow after securing victories in the semifinals Monday evening in the Orleans County Courthouse.
Batavia went 2-0, 113 points to 110 points, against Attica. Notre Dame was 1-1, but with 109 points to 106 points against Avon.
In the top photo, Dylan Beckman serves as an attorney for the team from Batavia and questions a witness.
Image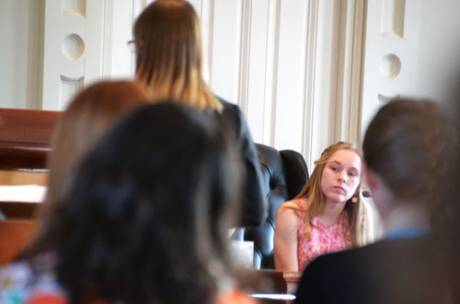 Amanda Conrad, a witness for Attica, responds to questioning from Becca Canale, an attorney for Batavia.
Image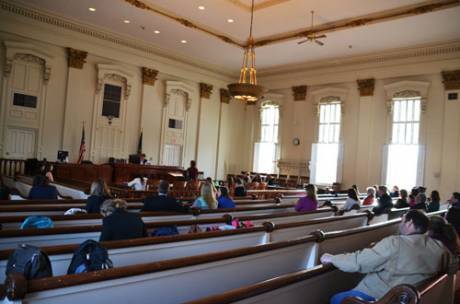 Image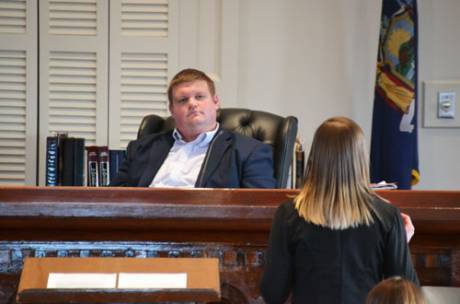 Becca Canale was one of the attorneys for Batavia. She presents her closing argument to Chad Murray, the judge for the competition.
Image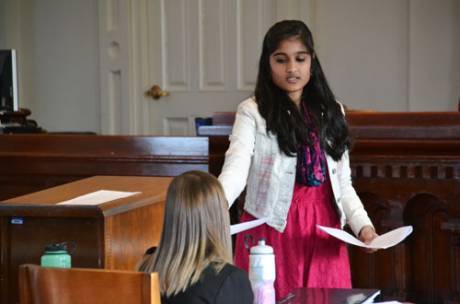 Madhu Vihani, a lawyer for the Attica team, presents documents to the team from Batavia.
Image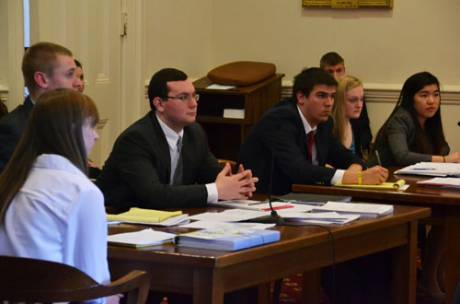 Image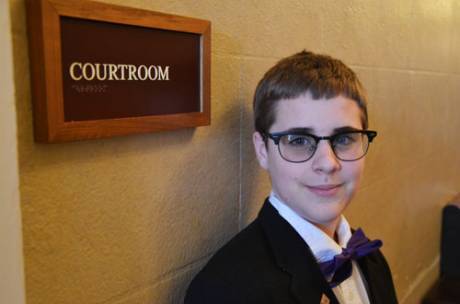 Nic Culver, of Medina, a freshman at Notre Dame, was a witness for his team.