March 5, 2015 - 2:40pm
Blue Devils put up numbers in the second half to win Section V playoff at Blue Cross Arena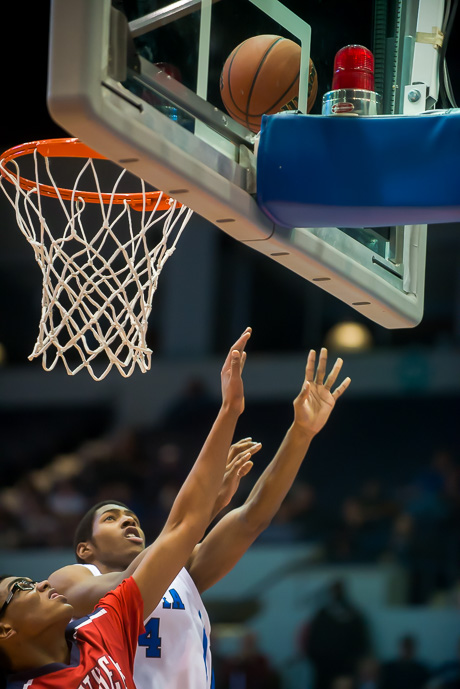 Basketball, when played pure and sweet, is five guys on the court coordinated in a single purpose. It's a team game. Wednesday, the Batavia Blue Devils played as a team to pull away from College Prep in the second half to pull off a 58-48 win in the Section V Class A2 Semi-Final at Blue Cross Arena.
Nerves may have gotten to the Blue Devils in the first half, when they played College Prep even through all 16 minutes and finished the half in a 21-21 tie.
"It was a very hard fought game," said Head Coach Buddy Brasky. "No matter how many times you're here, it's hard the next year the first time you come back. It's the big arena. It's the big stage. I thought we played very tentative early, the entire first half. I thought we were more like a deer in headlights, to be quite honest with you. I got after them a little bit at halftime and asked them to forget where we're playing. 'You've been playing the game your whole life. Just play.' "
Play they did. Jeff Redband, harassed on the perimeter by a swarming defense in the first two quarters, started driving the lane. Trevor Sherwood distributed the ball well, frequently finding Malachi Chenault under the board. Greg Mruzcek disrupted on defense and grabbed rebounds. Jerrett Laskett was a motivational spark throughout the game and was a big reason Batavia was even still in the game in the second half.
"He stepped up big time and that's what seniors are supposed to do," Brasky said. "You know, they're boxing and oneing Jeff. He can barely gets a look and when he gets them. He's got to rush them, so he couldn't get in any kind of a rhythm, and Jerrett just made big plays and hit big shot after big shot. You're right, we wouldn't be standing here talking right now if it was for Jerrett."
Laskett finished with 17 points, two assists, two steals and three rebounds. He was 3-5 on three-point attempts.
Redband led the game with 24 points, going 3-8 from beyond the arch. He had 13 defensive rebounds (14 total) to go along with three blocked shots and a rebound.
Chenault has been coming on strong the past few weeks and scored 11 points, several of them on offensive put backs.
"He's been here before and he knows what it takes," Brasky said. "He was in some foul trouble, but he got some put backs and that was just huge."
Before the game, Brasky told Mruzcek he would need his biggest rebounding performance of the season, and so Mruzcek delivered.
"Greg will do whatever I ask him to do," Brasky said. Greg does not care about anything else except for winning. That's all he cares about. If I were tell him to run down the court backwards the whole game, he would do it, and he wouldn't question me. He would just do it. Yes, Greg was huge, his defense and his rebounding and his physicality. He's been doing that stuff for us all year. He doesn't get a lot of notoriety, but he's a huge part of our success."
In the post-game interview, the first words from Redband, who scored his 1,000th career point in the 4th quarter, were praise for his teammates. 
"All I know Jerret and Malachi played their butts off tonight," Redband said. "They played so good, they played so tough, they rose to the occasion. That was a good team that we just beat right there. We had to fight through a lot of obstacles throughout the game. It was a good win."
Laskett, Redband said, was the difference in the first half.
"He was amazing tonight," Redband said. "He kept us in the game when everybody else was perhaps a little bit nervous, or we were just a little bit thrown off by their defense or something, but he kept us in the game and let everybody else get going. That was big tonight."
The senior guard was clearly fired up from the opening tip off.
"I knew this could be my last time playing basketball," Laskett said. "That's it. It's win or go home."
As for Redband, he played varsity for only a few games his sophomore year and was a starter for only his junior and senior year. At the start of the season, he didn't give himself much of a shot at reaching 1,000 points.
He was surprised when he heard the PA announcement in the 4th quarter.
"I didn't even know I was close to be honest," Redband said. "I thought I needed another hundred.
Just to be on that 1,000-point list is just amazing. I didn't think I would get there. It means a lot that I got it."
The next step, a sectional title, will be tough, but Redband thinks the team has it in them to pull it off.
"We've got to keep going doing what we did all year," Redband said. "We can't get nervous. We can't just be robots out there. We've got to make basketball plays. I feel like we did better towards the end of the game driving and dishing to people who were open. Trevor did some good moves and got Malachi open. We were just doing better basketball plays. We've got to keep doing that."
Batavia (18-2) plays School of the Arts (19-2) at 5 p.m., Sunday, at Blue Cross Arena, for the Section V Class A2 championship.
Several of the Batavia players were part of the football team this past season that won a sectional title and advanced to the regional final. They're aware, Brasky said, that they have a chance to be part of history -- the first players in school history with championships in both football and basketball in the same year.
That championship experience is also an advantage for the players, Brasky said.
"I think that helped in the second half," Brasky said. "You're right, they've been to this stage. They've succeeded on this stage, in a different sport, but it carries over. We fell behind. We weren't playing very well, but they didn't panic. They're winners. It goes hand in hand."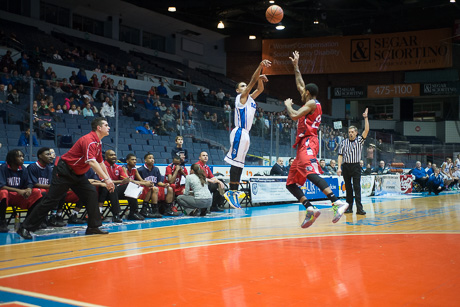 .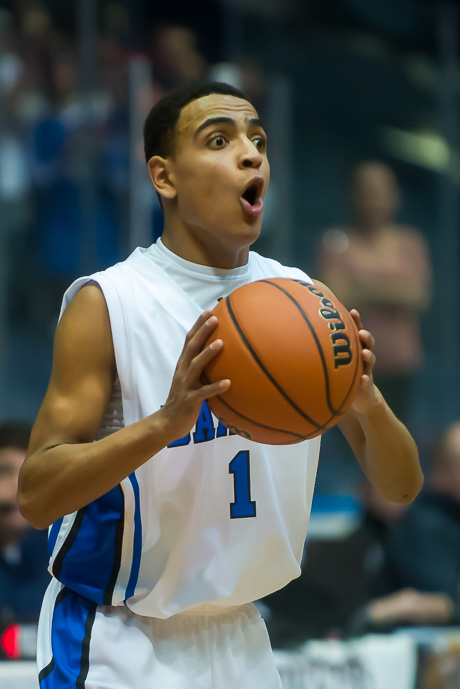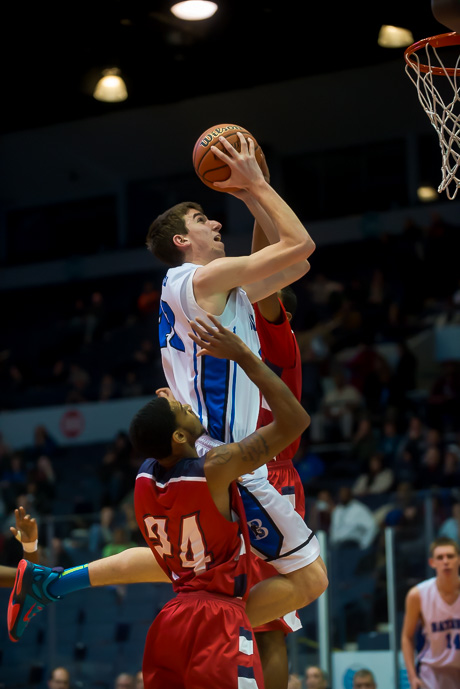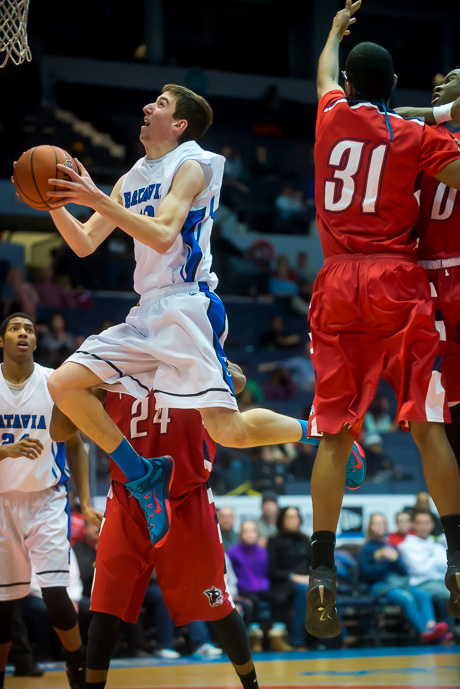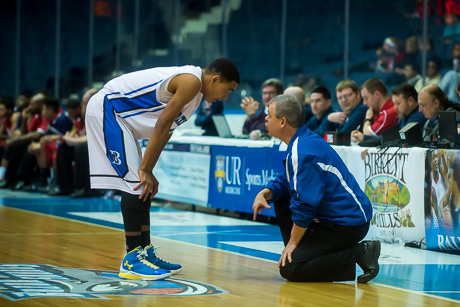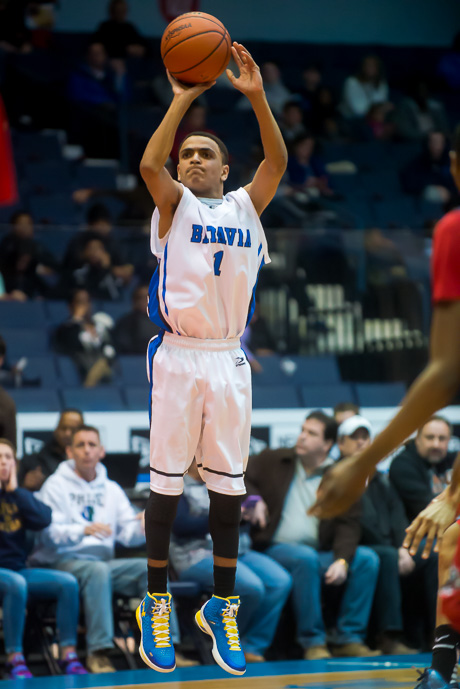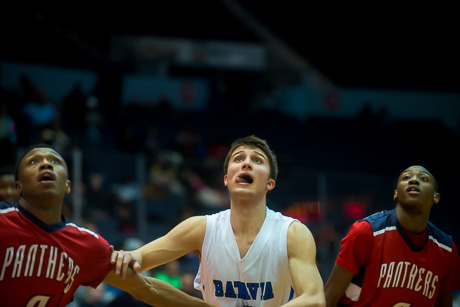 To purchase prints, click here.