March 9, 2015 - 1:12am
Blue Devils unable to close out in sectional title game at Blue Cross Arena
In a world of infinite possibilities, there are an infinite number of ways the Batavia Blue Devils basketball team could have won its Class A2 Section V championship game Sunday evening at Blue Cross Arena.
A three-pointer from Jeff Redband could have dropped rather than rim out. A pass following a steal from Greg Mruzcek to Redband could have hit its target rather than skipping out of bounds. A 35-footer from a School of the Arts guard doesn't swoosh in as the shot clock winds down. One more layup, one more put back, one more backdoor cut, just one more of something positive could have turned the game around.
The one reality, though, is School of Arts won 45-36.
The Silver Eagles won not just because of a few bad breaks for the Blue Devils, nor because Batavia failed to execute on some of its basketball fundamentals. They won because they're a good team.
For the Eagles, Sergio Alicea sliced up the defense with his speed, deft ball handling and smooth shooting stroke. His 14 points were the product of three threes and a dunk that didn't seem possible from the 5'8" guard until he did it.
Christian Simmons, the tournament MVP, added 12 points, hitting five of eight from the field.
The Silver Eagles kept Batavia's offense off balance by switching up its defense, moving quickly to the ball and closing passing lanes.
"Give them credit," Head Coach Buddy Brasky said. "They went box and one to triangle and two to one three one and it kept us out of our rhythm. We didn't make very many good basketball plays. They key on Redband; they make everything tough on him and somebody else has to step up and we didn't get anybody else who stepped up."
The Blue Devils went into the half down 26 to 18, but Brasky told his team they could win it.
"We needed to have a quarter, the third quarter, which is normally our best quarter during the year where we kept them to single digits and we could get right back in the game," Brasky said. "We did that. We actually took the lead. I think it was 27-26, then they hit a three and then a three toward the buzzer. That to me was the key to the game. We had taken control of that game and then they scored six points. We went from up one to down five."
SOTA went the first seven minutes of the third quarter without a basket before hitting that pair of threes.
The Eagles then went on a run and opened up another big lead.
Batavia mistakes made things a little easier on SOTA.
The rebounding could have been better, Brasky said. The team worked on it in practice leading up to sectionals, knowing they would be playing more athletic teams. 
The passing could have been better. It's something the team works on all season --  fake the pass to make a pass, improve passing angles on the dribble, hit the open man more quickly while he still has an open look.
That meant, Brasky said, that the Blue Devils were forced to take more forced shots as time expired on the shot clock.
"When you're playing a team like that, who's athletic and in the passing lanes, and they go for steals, they anticipate, you've got to do those types of things," Brasky said.
The mistakes add up.
"Jeff tried to do what he could, but it wasn't enough," Brasky said.
With his team falling behind and struggling, Redband stepped up his game in the 4th quarter, going coast-to-coast on several transitions and driving the line when teammates dished it to him or taking the open jumper when offered.
"We were down by nine or 10 and I wasn't going to go out not shooting and just being passive, so I just trying to do everything I could," Redband said. "I didn't play very good tonight, but I tried. I tried. At least I tried."
Actually, Redband scored a game-high 20 points and if a few things would have gone differently in the last couple of minutes, he would have scored more.
He, along with Jerrett Laskett, was named to the all-tournament team.
Redband was part of one of the special seasons in Blue Devils basketball history and he helped create some of the magic in 2013 when Batavia had a shot -- but came up short -- at a state title. A buzzer beater by Redband, among his first of the more than 1,000 varsity points he would score, is what sent Batavia to states.
Since then, Batavia has made it to the sectional title game twice, but hasn't been able to secure a win.
"I realize now I didn't truly appreciate winning a sectional my sophomore year," Redband said. "I realize now after losing finals two years in a row, that was something really special. I didn't really need to work for it at all my sophomore year, and I worked my butt off my junior and senior year and I realized how special it is to play here (Blue Cross Arena) and win sectionals."
Now, the university-bound Redband's high school career is over. It's a somber moment to contemplate.
"I love this team," Redband said. "High school basketball is just, it's like the greatest thing. I grew up with these guys, playing Junior Blue Devils, playing modified, all throughout, and it's crazy to think I'm never going to play with them again."
He also appreciated playing for Buddy Brasky.
"He's great," Redband said. "He motivates us. He's always willing to open up the gym any time of year. People see him yelling, but he's really like, he loves us. He really likes us as players, so I loved playing for him."
Brasky said at the beginning of the season, he thought this was a team that could win a sectional title. It should have won a sectional title. It was, he said, the best team in the bracket. It just didn't get the job done.
"I told them in the locker room, this is one of the most enjoyable teams I've ever coached because they were a true team," Brasky said. "Nobody cared who got the credit, nobody cared if they didn't play, everybody really cared about the team. A team like that should be rewarded, but you know, it's not always fair. In sports, one team wins, one team loses. They were a true team and they were really enjoyable to coach this year."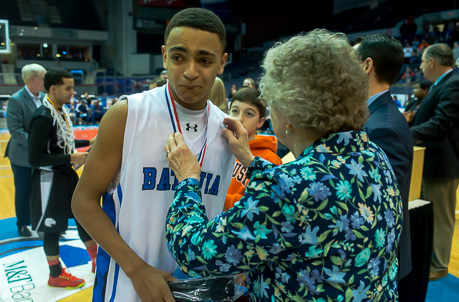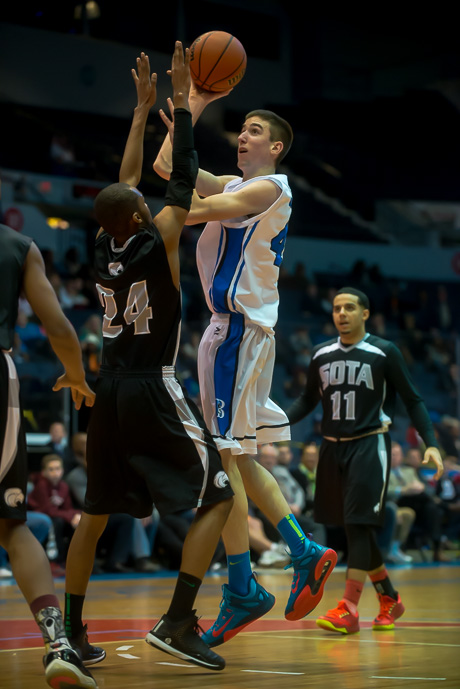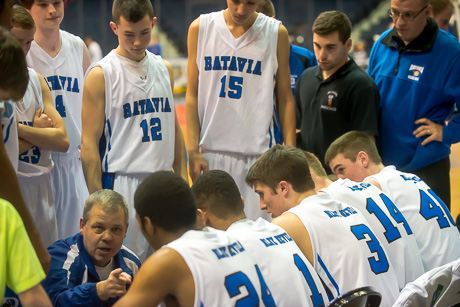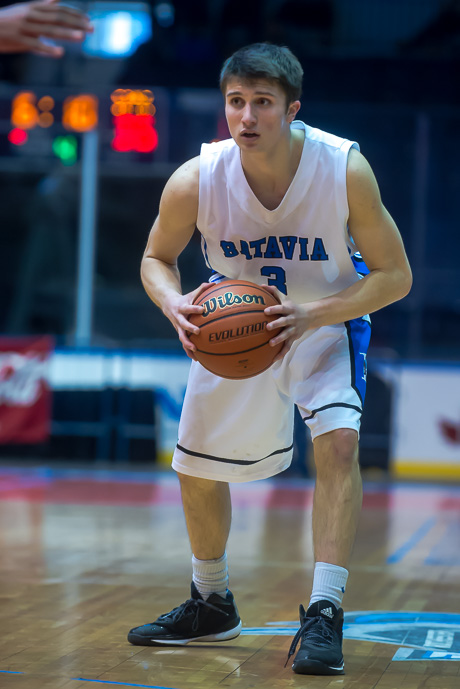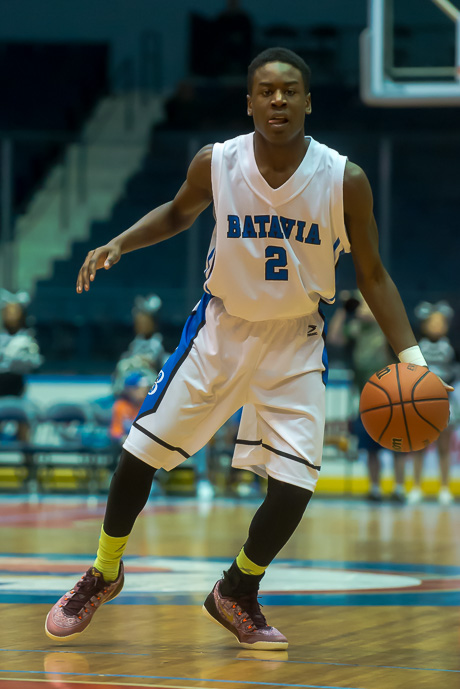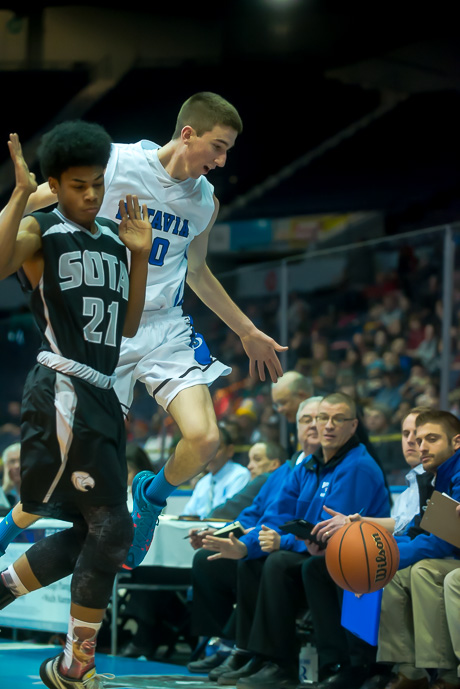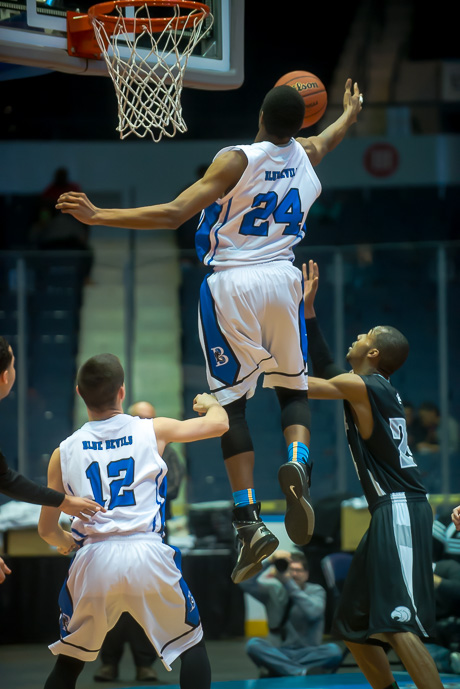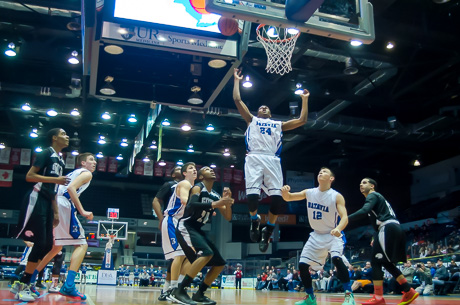 To purchase prints of photos, click here.