January 5, 2013 - 5:50pm
Collins joins Genesee County officials for swearing in ceremony at Old Courthouse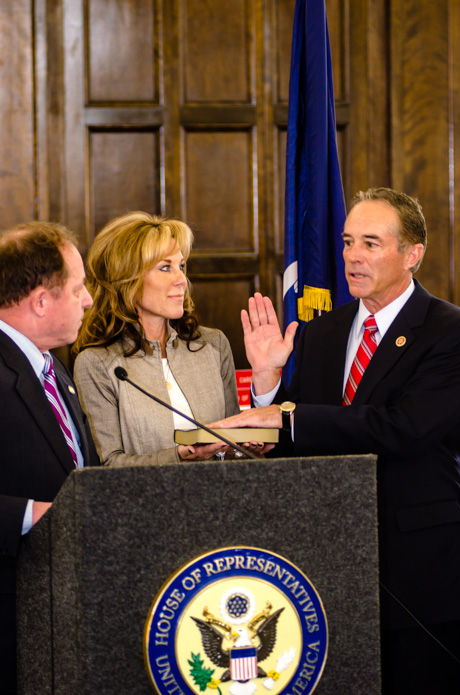 Elected officials from national, state and county government were at the Old Courthouse today for both a ceremonial and official swearing in for office.
For Rep. Chris Collins, State Sen. Mike Ranzenhofer and Assemblyman Steve Hawley, taking the oath in Batavia today was ceremonial. But for Sheriff Gary Maha, Treasurer Scott German, coroners Donald Coleman and Karen Lang, along with Undersheriff William Sheron and Deputy Treasurer Matt Landers, the oath was official.
Collins spoke briefly about his commitment to representing the people of the 27th Congressional District, hearing the concerns of voters, especially in Genesee County, and working in Congress to help control spending and bring down the deficit.
"My job in representing this district is that we stand up for our children and grandchildren to get spending under control, to get our deficits down to zero in some reasonable time, like 10 years, and grow the economy," Collins said.
He promised that the people of Genesee County will see him frequently in the county.
Prior to the ceremony, Collins took his wife, Mary, daughter, Caitlin, son, Cameron, and staff members to a no-media lunch at the Pok-A-Dot. Collins has referred to the Pok-A-Dot as a good-luck charm, dining there on election day for the primary and general elections, but when he showed up today, he reportedly told people there that he wanted a chance to enjoy lunch with his family without cameras around.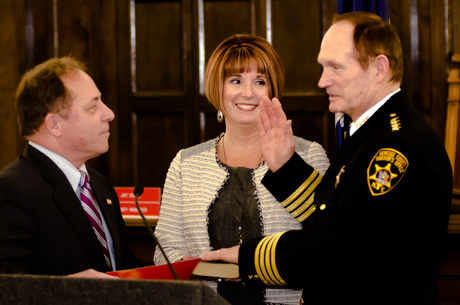 Sheriff Gary Maha takes the oath, administered by Assemblyman Steve Hawley, as wife Susan Maha holds the Bible.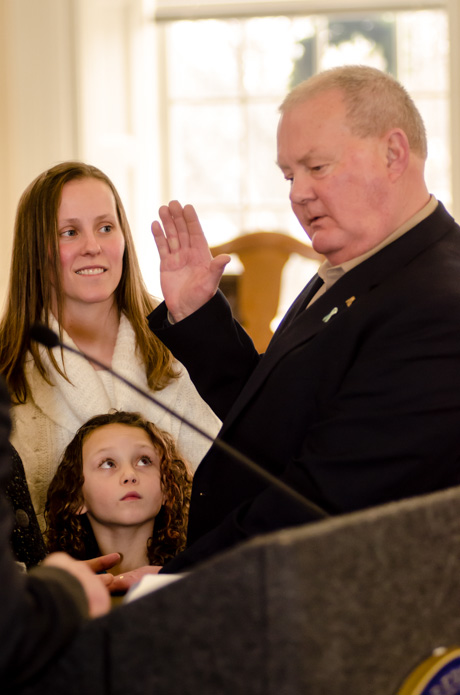 Above, Coroner Donald Coleman, who has served in the position for 21 years, takes the oath of office.
To purchase prints of the photos in the slide show, click the link in the upper left of the slide show.
January 6, 2013 - 10:04am
#1