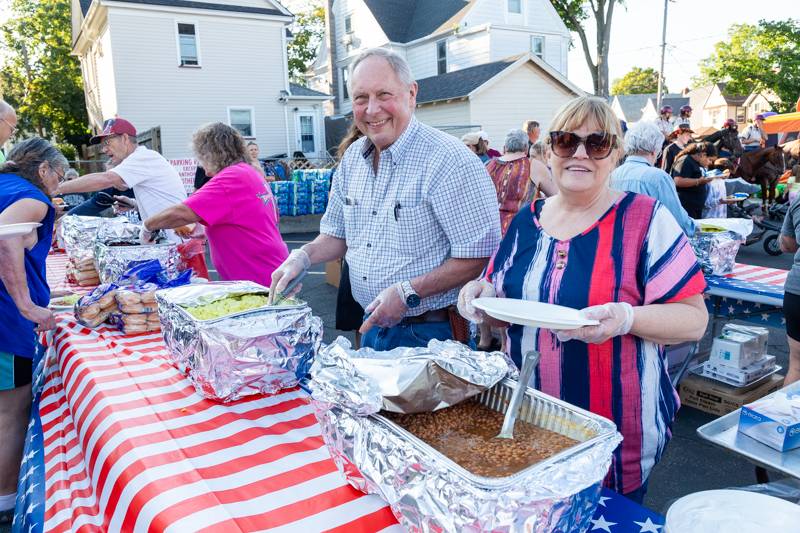 Tuesday's turnout for Community Night Out at City Church's St. Anthony's may have been the biggest since the church first hosted the event in 2019, according to Pastor Ryan Macdonald.
"(We're) very blessed," Macdonald said. "Packed out event. I don't think we've ever seen this many people out at his event before. I'm thankful to have all these agencies here so the community understands what is available."
Community Night Out, formerly National Night Out, was an event Batavia put on at various locations in the city every year, but it seems to have a long-term home at St. Anthony's, and a partner in City Church, that has helped it grow.
Macdonald said he's thankful for all the sponsors who support the event and the event's charity this year, Batavia PD's K-9 program.
The event is an important community outreach program for Batavia PD, said Det. Matthew Wojtaszczyk.
"The purpose of our event is to bring the community out, as you can see, to build positive relationships with the community in a relaxed setting where we're not at a 911 call or an emergency call, a stress-free environment to just build relationships within the community," Wojtaszczyk.
Photos by Steve Ognibene