May 1, 2014 - 4:58pm
Conversion of former Carr's Warehouse into apartments nearly completed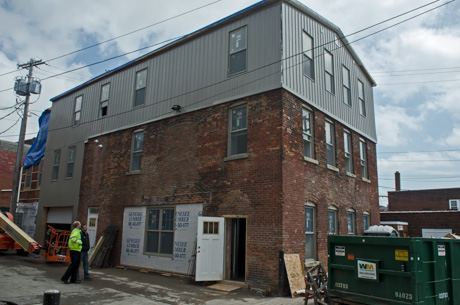 By the end of the month, 14 Jackson Square -- an address that never existed until recently -- will come to life in a new, and reinvented way.
The former Carr's Department Store Warehouse will contain three two-bedroom apartments (a fourth should be ready by the end of June) and a downstairs office space.
Paul Thompson and his partners will have invested more than $500,000 in the project, with the help of a state grant of $115,000, to convert the three-story structure into a mixed-use space.
The project fits a few of the city's goals to reinvigorate Downtown, said City Manager Jason Molino. It creates more residential space Downtown, more new office space and it converts a building that was doing nothing for the city into something vibrant.
"It takes a building that was always a warehouse and turns it into a useful and meaningful space Downtown," Molino said.
Thompson said his Byron-based company was interested in the project because they have some experience in redeveloping mixed-use spaces. It was a way to provide employment for his workers during the winter, and based on his experience with rental properties in the city, there's a strong demand for apartments designed to appeal to young professionals.
Study after study shows, young professionals want to live in environments where nightlife and shopping are in walking distance and there's a sense of urban life to the neighborhood (related story from USAToday).
This project brings the total of new apartments Downtown to nine, said Julie Pacette, coordinator for the Batavia Development Corp. All of the previous apartments rented to young professionals within days of becoming available.
By assisting Thompson and his partners, Pacette said, a property that was off the tax roles for a few years is now in private, property-tax-paying hands.
Thompson said the project has helped him expand his company. His staff of 14 is now a staff of 20, though not all of the new hires are directly related to this project.
Related: For those interested in new urbanism, the Congress for New Urbanism meets in Buffalo, June 4 though 7.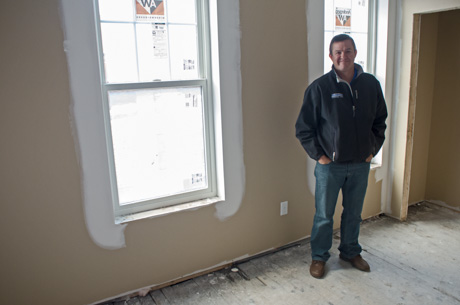 Paul Thompson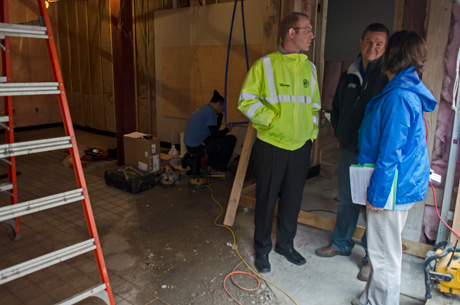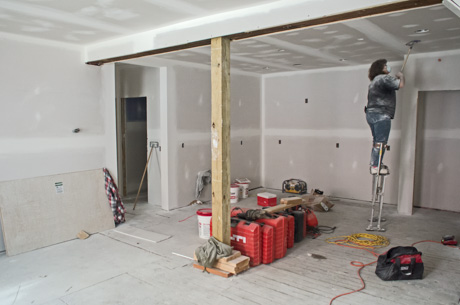 No a good deal for the taxpayer to pay 1/5 the cost to a private person to create a couple apartments...Will this property be assessed at 500,000 dollars?..Even if this property pays 10,000 a year in taxes it will take the city 11 years to get its investment back..Last year the city gave a dentist on Jackson St. 65,000 dollars to create a couple apartments....175,000 dollars of taxpayers dollars to enrich two landlords with rental income...Bad way to spend taxpayer dollars if you ask me..Batavia has too many apartments and not enough private homeowners..