July 7, 2013 - 12:14am
Corfu resident finds dog wandering on Route 33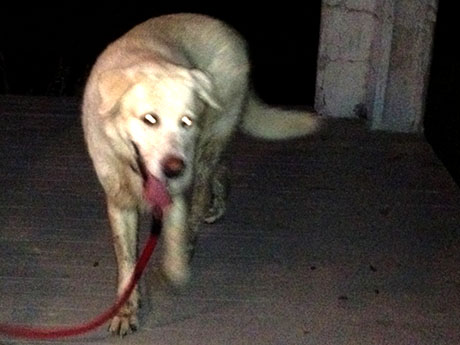 A Corfu resident found this dog wandering in Corfu on Route 33. It's been turned over to the Sheriff's Office and is at the animal shelter.
July 7, 2013 - 10:59am
#5
Looks like our neighbors dog that they always let wander aimlessly through the neighbors yards and road-they are away camping now,so it wouldn't surprise me if it's theirs and it broke the leash if they were camping in Corfu area-it's a pretty big dog. It's been almost hit numerous times when backing out of driveway,then couple that with other neighbors dog that barks constantly morning to night when it's outside when they're home(and now they have a beagle that joins barking occasionally),it's a real joy around here lately. I just love responsible dog owners:( ...........