February 9, 2013 - 6:52am
Dedicated to education and to community, Lynn Browne honored in dedication ceremony at GCC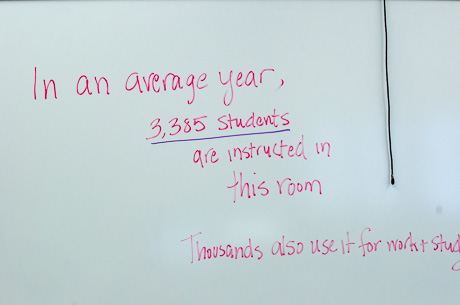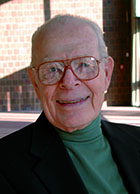 In the Lynn E. Browne Library Instruction Room, students at Genesee Community College not only learn skills that will help them successfully complete their education, but they receive lessons that will last them a lifetime.
That was the legacy Lynn Browne wanted, according to Rick Ensman, who said that when Browne was asked which room he wanted his name on in the Conable Technology Center while it was under construction, he insisted his name go on the little room in the library.
The room, named after Browne, who died in 2011, was officially dedicated Friday afternoon.
Browne was born and raised in Batavia, but college and a business career took him away from his native soil. He made his fortune in the button business, but returned to his hometown in retirement. He became a fixture in Batavia, involved in numerous philanthropic endeavors and volunteering with several community groups.
Browne's service included 14 years as a member of the Genesee Community College Foundation Board of Directors (1996-2010), 12 of those as treasurer. He was instrumental in overseeing substantial growth in the foundation's assets, its endowment fund, and had an unwavering commitment to student housing at College Village.
A contingent of Kiwanis members attended the ceremony because Browne was a dedicated Kiwanian who gave generously to the Batavia club both of his time and money. One member remembered how Browne used to randomly pass out silver dollars to fellow members. Browne was also a big supporter of the annual Kiwanis law enforcement awards.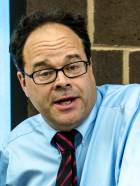 Bill Kauffman (inset, left), local author and screenwriter, was the keynote speaker and recalled Browne as a friend and a tireless advocate for his hometown.
"Lynn told me that he'd never wanted to leave town in the first place," Kauffman said. "He wished to commute to the University of Rochester, but his mother insisted he attend the University of Pennsylvania. She rode the train to Philadelphia with him because she was afraid he'd get off at one of the stops and come back."
Kauffman served with Browne on the Holland Land Office Museum Board of Directors.
"He took up these responsibilities with a sense of duty but also with a real joy: these weren't grim obligations to him; they were opportunities to express his love of his community," Kauffman said. "He served as our treasurer, as he served as treasurer for other organizations, and it was a fitting title in more ways than one: he really treasured these groups, treasured his neighbors. Lynn brightened his little corner of the world; he left it a richer place, and I don't mean monetarily. He was a citizen of his place. He was a man to be emulated."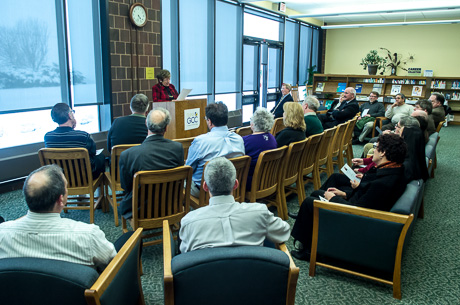 February 9, 2013 - 12:05pm
#1
Lynn Browne was just the nicest man anyone would ever want to meet. Generous to everyone. Caring about everyone and everything. SO committed to making Batavia the best it could ever be. A huge loss when he passed. He was a lifelong friend of my Dad. People of that era built this city, and I guess seeing the article reminds me why I am still here, and why I keep fighting to make things better. Thank you to Lynn Browne for all the legacies that remain because of you.