September 29, 2013 - 10:38am
Elba Lancers cheer squad debuts new, more sophisticated routine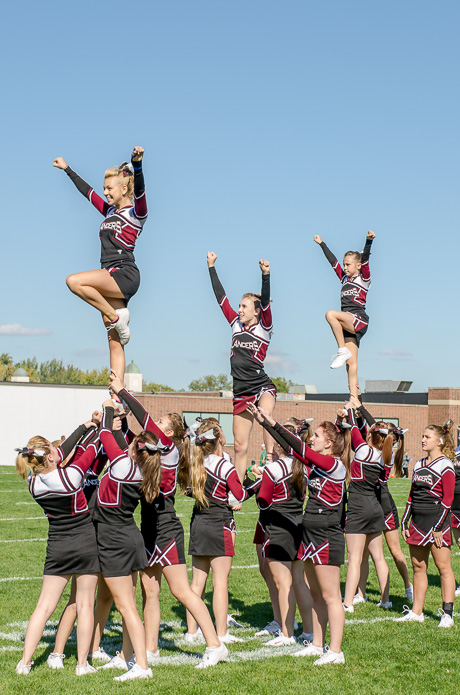 The Elba Lancers cheer squad unveiled a new routine during half-time of the Elba/Byron-Bergen vs. Notre Dame game Saturday.
The routine features more acrobatics than I've seen from a high school cheer squad before.
Cheer Coach Kate Engle said her cousin Jackie Borrelli, now a cheer captain at Niagara University who cheered for Northeast Elite, conducted a two-day cheer camp for the Elba team and taught the girls the new routine.
Saturday was the first time they performed it in public.
Rachel Wannike is Elba's captain this year and she's featured in the flyer toss. Tabitha Fuller, a seventh-grader, is featured in a series flips during a pyramid (unfortunately, my camera slipped out of focus during this part of the routine). 
Engle said the squad is pretty young, with only one senior member and five juniors, three sophomores, seven freshman and a seventh-grader.
The girls will use the routine Oct. 13 at the Brockport Spiritfest and, of course, during sectionals competition later in October at RIT.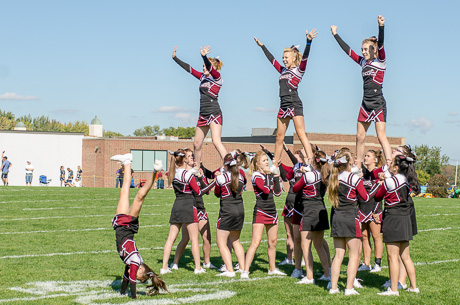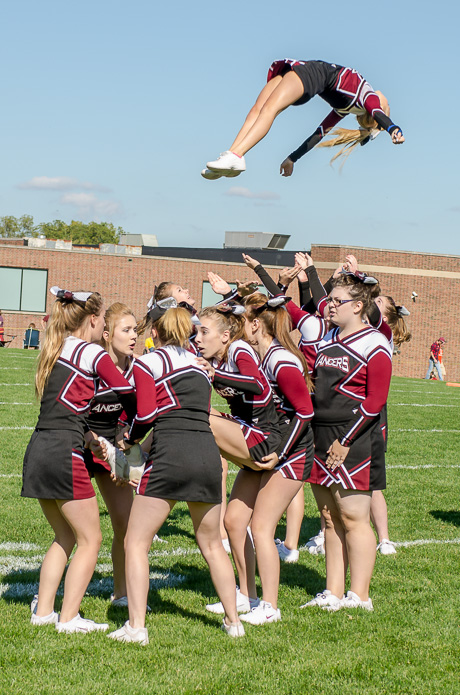 To purchase prints of these photos, click here.