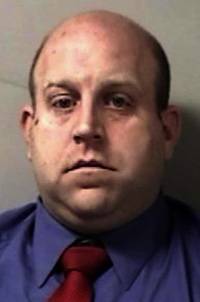 The former principal of a local parochial school entered a guilty plea to one count of course of sexual conduct with a child in the second degree in Genesee County Court Monday.
According to District Attorney Kevin Finnell, Jason Clark admitted Monday that he touched the chest of a female child two or more times over a period of time not less than three months in duration.
As part of the plea deal, Clark agreed to surrender his teaching license and was placed on interim supervision by the Probation Department for one year.
Finnell said under the terms of the plea agreement, if he's successful on probation, he may withdraw his plea to the felony count and enter a new plea to a misdemeanor count of endangering the welfare of a child. He would continue to serve some time on probation.
If he's unsuccessful on probation, Finnell said, he could be sentenced to a term in prison.
Following a standard presentence investigation, Clark will be sentenced at 9:30 a.m., June 3.
Clark started working at St. Paul Lutheran in Batavia as a teacher in 2002. He became principal in 2019.
He was charged in January with two counts of sexual conduct against a child in the second degree.