August 1, 2012 - 12:21pm
Foundation of multi-generation family home on Harvester collapsed in storm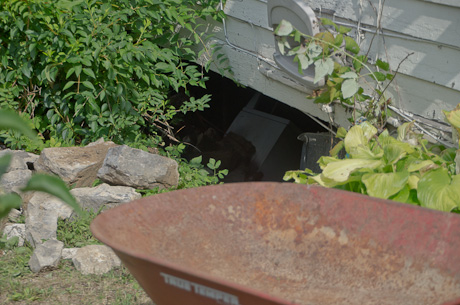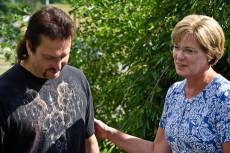 Paul Konieczny wanted to get his home at 144 Harvester Ave., Batavia, insured again, so yesterday morning he bought the material to re-roof the 130-year-old house. Then the rains came.
The water came so fast that it overwhelmed the foundation on the south side of the residence and the stone wall collapsed into the basement. Konieczny said he heard it come down with a big thud.
Without insurance, he isn't sure how he will repair the structure.
"I need a blessing, is what I need," he said.
A few minutes later, he did get some small bit of good news from code inspector Doug Randell. The house is temporarily condemned, but if he can install temporary bracing in the basement today, he can move back in.
Pending repairs, the gas is shut off, but he can continue electrical service.
A friend was there to help Konieczny and they are looking for any kind of assistance, government, charitable or private, they might be able to find to make permanent repairs.
Konieczny's family has owned the home continuously since it was built in the 1870s, he said. In fact, the man who built it, he said, was Anthony Horch, the city's first fire chief.
He said he has a copy of the original deed in a cabinet in his house.
"I don't care what the house looks like, I'm not leaving," Konieczny said. "There are too many memories. Too many memories."
Inset photo, Konieczny with Director of Public Works Sally Kuzon.