December 7, 2014 - 9:12pm
Garage fire reported on Adams Street, Batavia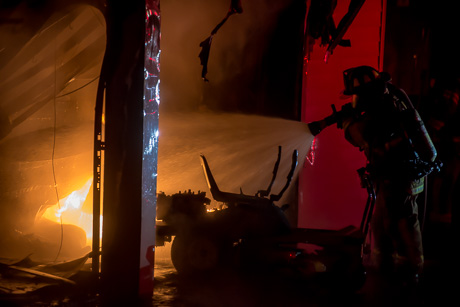 A garage fire is reported at 12 Adams St., Batavia.
City fire is dispatched.
UPDATE 9:14 p.m.: A second call, flames showing.
UPDATE(S)(By Billie) 9:20 p.m.: The garage fire is fully involved. Town of Batavia is requested to provide mutual aid at the scene. Stafford is asked to fill in at city fire headquarters.
UPDATE 9:22 p.m.: Alexander fast team and Elba fire are called in. The location is between Madison and Roosevelt avenues.
UPDATE 9:31 p.m.: There was an explosion. Gasoline is running down the driveway, mixed with water. The fire appears to be nearly knocked down, but there are hot spots remaining.
UPDATE 9:35 p.m.: Mercy medics are called to stage at the scene.
UPDATE 9:40 p.m.: The son of the property owners said his parents were watching TV and saw flames coming from the corner of the garage. After his father came outside, there was an explosion. The cause of the blaze is unknown. The son said there was no electricity in the part of the garage where the fire appears to have started.
UPDATE 9:52 p.m.: The garage contained a 20-gallon container of gasoline, acetylene tanks, and a propane tank. Many tools were also inside, but not the car -- it's in the repair shop.
UPDATE 10:55 p.m.: Streets that were shut down in the area are being reopened. Alexander has been released. Some equipment being picked up.
UPDATE 11:55 p.m.: City crews remain on scene. There's still a strong odor of gasoline on the downhill side of Adams Street. We spoke with Chief Jim Maxwell. He said the cause of the fire is under investigation. There is no indication right now as to how it started. "I don't want to speculate," Maxwell said. "It's under investigation. We'll see where that takes us."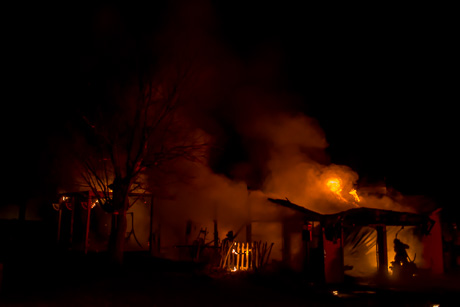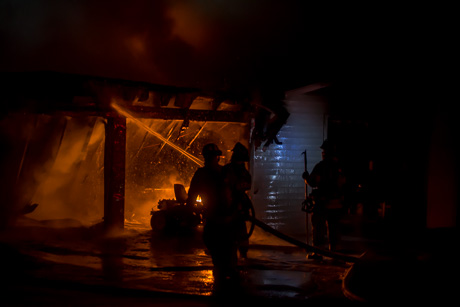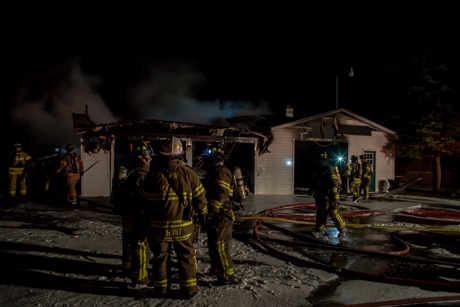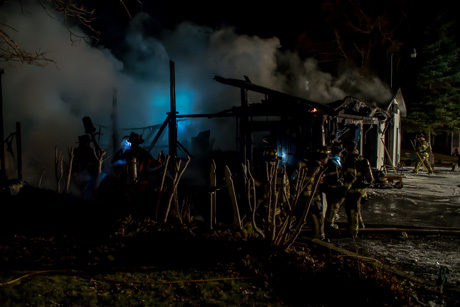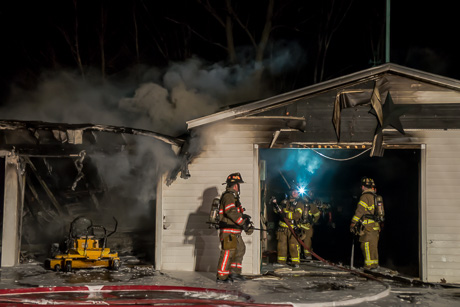 Below is 58 seconds of video from the scene. At this point, firefighters are letting the fuel burn itself out while containing the fire to that one location.