April 27, 2015 - 5:03pm
Genesee Cancer Assistance received $3K from Mr. Batavia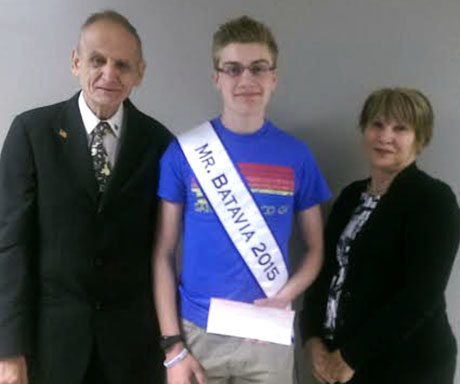 Jordan Fluker, Mr. Batavia 2015, presented a check today to Genesee Cancer Assistance for $3,055, which is the proceeds from this year's Mr. Batavia event at Batavia High School. Pictured with Fluker are Joe Gerace and Patricia Arnold.
Photo submitted by Lisa Robinson.
April 27, 2015 - 5:31pm
#1
this is one of the nicest young men you would ever want to meet ... congratulations Jordan !!! what a nice thing for you to do !!! i am sooo proud of you !!!