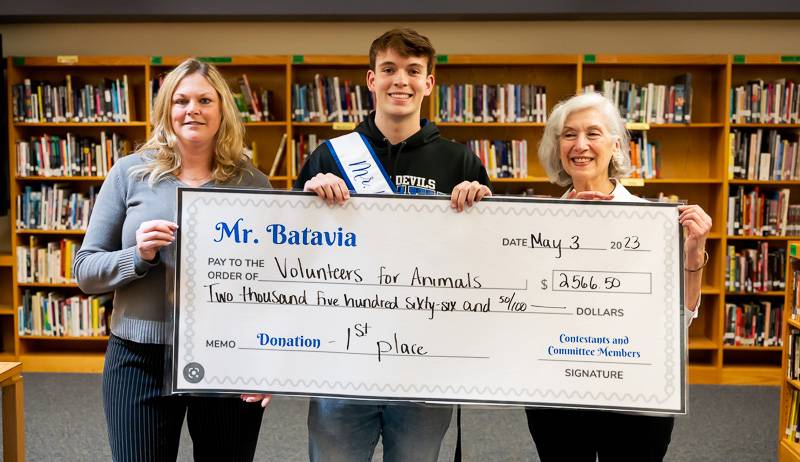 This year's Mr. Batavia, Brendan Burgess raised $2,566.50 for his charity of choice, Volunteers For Animals, during the 2023 annual Mr. Batavia competition at Batavia High School.

In a fierce contest, second place had not one but two winners -- Fabian Vazquez, whose charity of Golisano's Children's Hospital received $1,283.25, below, and Cooper Fix raised $1,283.25 for 
his charity of choice, the Ricky Palermo Foundation.

Ten seniors from BHS competed for the title of "Mr. Batavia" at the 10th annual competition in April, showing off their talents on stage for a panel of judges to choose the top three winners.

Students competed in multiple rounds of the event, and donations raised from ticket sales and direct donations were given to those top three winners' charities. Since 2013, the annual event has raised more than $37,000 for local organizations.