May 4, 2011 - 6:22pm
Grasso and Radley joining Upson as incumbent legislators stepping aside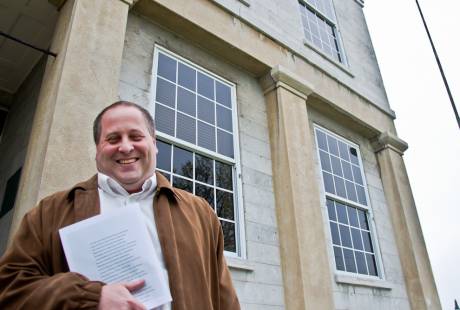 There are now three Republican incumbent legislators who won't seek re-election in November.
Le Roy's representative, Jay Grasso, informed GOP County Chairman Dick Siebert today that he won't run and Siebert also confirmed that Legislator Bob Radley is not running.
County Republicans will meet at Bohn's Restaurant on Thursday evening to discuss potential candidates to endorse in each of the three races.
Seibert said Town of Le Roy Republicans already have a candidate they expect to endorse and will announce that candidate tomorrow night.
The local GOP will also need to select a candidate for coroner. Siebert said Coroner Jack Taylor will not seek re-election.
Upson announced in early April that he won't run again. Radley was not been available for comment today, but Grasso said he's been accepted into a doctoral program at the University of Rochester and fears he won't have time to pursue that program while serving as a legislator.
"I like to provide a certain level of constituent service," Grasso said. "I don't feel I can provide that level of service while in a doctoral program."
Grasso is studying education management. 
The other five Republican incumbents in the Legislature have all notified Siebert they intend to seek re-election.
Siebert said no potential candidate for District 9, the seat held by Democrat Ed DeJaneiro, has contacted either him or City GOP Chairman Joe Gerace seeking a GOP endorsement.
Republican Jane Corwin, running in the NY-26 special election, is expected to make an appearance at the GOP dinner tomorrow night.