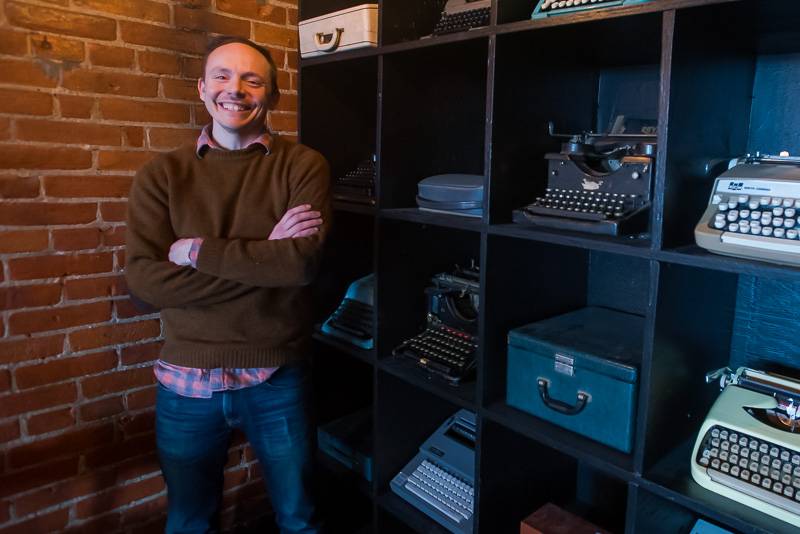 It's not a very exciting election year in Genesee County, as the two largest jurisdictions — the City of Batavia and Genesee County — are marked by uncontested races for every seat up for a vote on both City Council and County Legislature.
However, there is a new City Council candidate and three propositions on November's ballot.
The City Council election features incumbents Paul Viele for Ward 1, Alfred McGinnis for Ward 4, Kathy Briggs for Ward 5 and Tammy Schmidt for Ward 6, all who are running unopposed for re-election. 
David Twichell, who filled the seat of Patti Pacino for Ward 2 earlier this year, is running for his first full term unopposed. 
Newcomer Derek Geib is running to fill the seat vacated by John Canale, who opted not to run again for Ward 3. 
Geib, a city business owner, president of the downtown Business Improvement District and member of the city's Planning and Development Committee, is also running unopposed. 
Unfortunately, voters won't have an opportunity to learn why he's running for a seat on council or why he would like to represent his section of the city, because Geib declined an interview with The Batavian.
"I don't have interest in doing interviews ever for anything honestly," he said.
These are the uncontested races for Genesee County positions:
Genesee County Clerk  - Michael Cianfrini

Genesee County Coroner - Wade Schwab

Genesee County Coroner (unexpired term) - Donald Newton Jr.

Genesee County Legislator, District 2 Towns of Bergen, Byron, and Elba - Christian Yunker

Genesee County Legislator, District 4 Towns of Batavia, and Stafford - Brooks Hawley

Genesee County Legislator, District 6 Towns of Alexander, Bethany, and Pavilion - Gregg Torrey

Genesee County Legislator District 8 City of Batavia, Wards 2 & 3 - Marianne Clattenburg
Three propositions are on the ballot this year:
Proposal One: Removal of Small City School District from Special Constitutional Debt Limitation.
The proposed amendment to Article 8, section 4 of the Constitution removes the special constitutional debt limitation now placed on small city school districts, so they will be treated the same as all other school districts. Shall the proposed amendment be approved? Yes or No.
Batavia City Schools administrators are in favor of this amendment, because it would allow the district to borrow more money for projects in the future. As is, the limit means Batavia can only borrow up to five percent of its debt limit, versus other school districts that can borrow up to 10 percent.
This measure does not include the current $45 million capital project that's on the table, Superintendent Jason Smith said, as it would take effect after that project vote. 
Proposal Two is to extend sewage project debt exclusion from the debt limit. The proposed amendment to Article 8, section 5 of the Constitution extends for 10 years the authority of counties, cities, towns, and villages to remove from their constitutional debt limits debt for the construction of sewage facilities. Shall the proposed amendment be approved? Yes or No. 
Proposal Three is for voters in the towns of Byron and Bergen only: Shall the Town of Bergen  (Town of Byron) establish an annual tax in the amount of $0.55/$1,000 (fifty-five cents per one thousand dollars) of assessed value in order to support the operation of the Byron-Bergen Public Library, commencing in the fiscal year beginning January 1, 2024. Yes or No.
Library board President Sally Capurso recently explained why she and board trustees are asking town voters to approve this measure.