November 30, 2013 - 6:29pm
High Voltage announces third annual tattoo and piercing fundraiser

You can get inked for charity from 10 a.m. to 10 p.m., Dec. 14, at High Voltage Tattoo and Piercing.
It's the third year the artists at High Voltage have donated their time to help raise money for worthy causes.
This year, the beneficiaries will be Don Carroll's Toys for Kids, Golisano Children's Hospital and Crossroads House in Batavia.
You can choose from a select number (below) of tattoos for $30 each or receive a piercing for $15. All proceeds, along with all tips and purchases of aftercare products, will go to the three charities.
Last year, High Voltage raised more than $3,000 for the selected charities. Volunteers are sought to help with tasks around the shop during the event.
Pictured are the artists, Jeremy Fridman, Andrew London, Kenny McCarthy and owner Mark Farnara.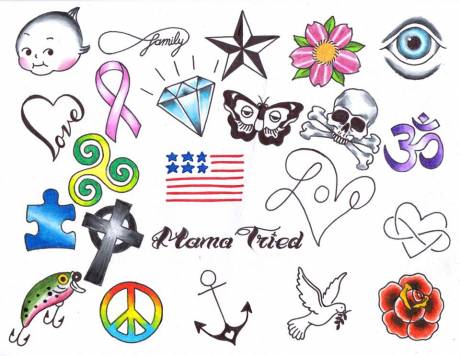 December 1, 2013 - 10:18am
#3
I will be going to this event,not sure I will get a Tattoo.
Either way I will donate $30 toward this wonderful fundraiser.