Image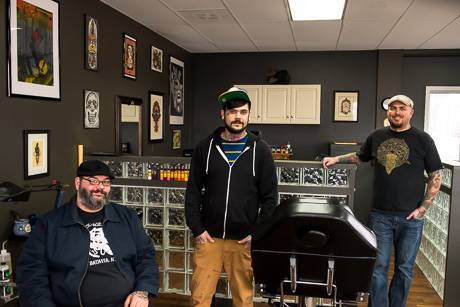 High Voltage Tattoo and Piercing is hosting its annual tattoo and piercing event to benefit local charities Friday and Saturday from noon to 8 p.m. on both days.
Tattoos, based on available selections, are $35 each and piercings are $15 each.
Proceeds benefit Volunteers for Animals, HomeCare & Hospice, and Justice for Children.
The event always draws a big crowd, so you want to arrive early.
High Voltage is at the corner of West Main Street and Thomas Avenue in Batavia.
Pictured are James Gommenginger, Jeremy Fridman and Mark Fanara.