Image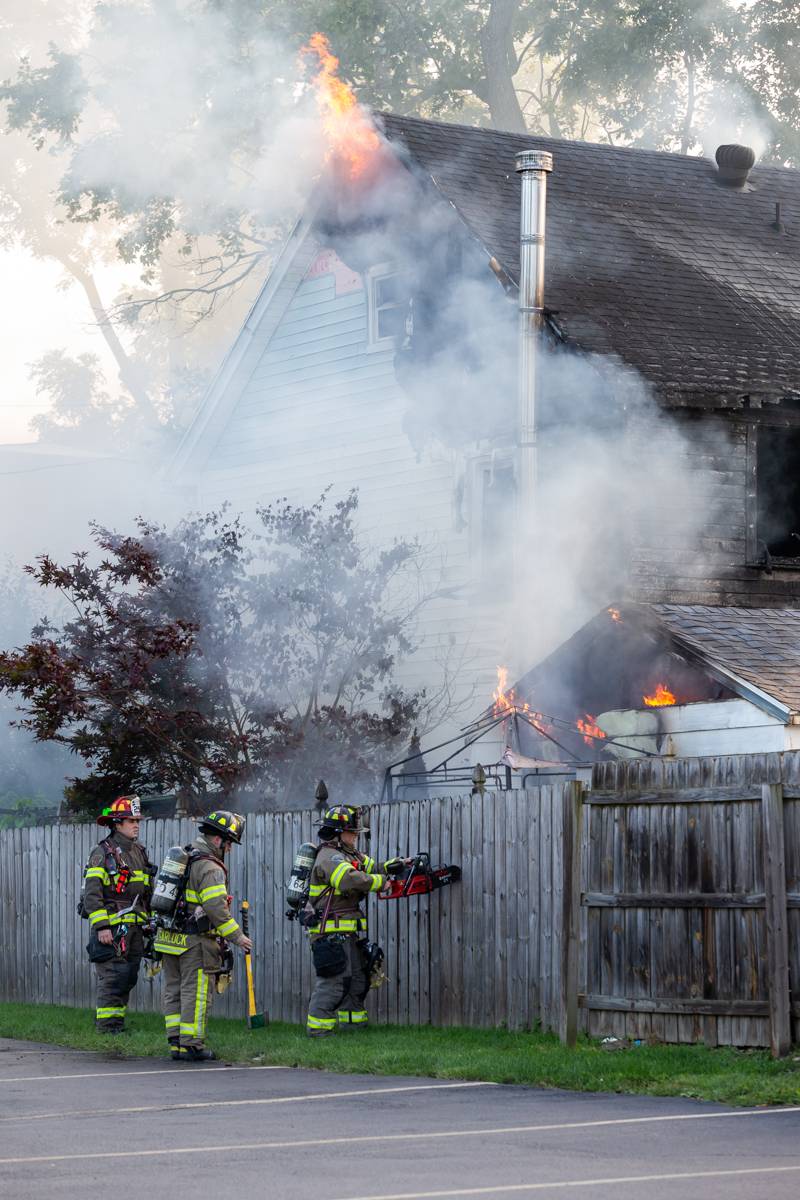 There were no injuries, not to the residents, firefighters, nor to the family pets in a fire at 10 Prune St., Batavia, this evening, but there was significant damage to the residence, said City Fire Chief Josh Graham.
The garage, where the fire started, is a total loss.
"There is significant damage to the second story," Graham said. "It's pretty well a total loss, and there is a lot of water and smoke damage on the first floor."
Graham said City Fire received a call at about 6:22 p.m. of smoke coming from the garage.
"Crews saw smoke as soon as they pulled out of the fire station (on Evans Street)," Graham said. "When they got on scene, the garage was fully involved with an extension into the house. They declared a second alarm, and the Town of Batavia responded, Elba responded."
The residents were out of the house, and a dog and cat also escaped safely, Graham said.
The streets are narrow, and houses are close together in the Prune Street neighborhood. The Tully's parking lot was right behind the house. That made it tight quarters to maneuver trucks and fight the fire.
Unloading hoses quickly and getting them into place quickly was difficult.
"One thing I will say is there's a house down here with a 16-year-old that came out and saw us struggling to pull a hose down, and he grabbed ahold of that hose and helped pull the hose down," Graham said. "Moving all that hose, getting everything in place with everything else around in the house was the hardest part."
The cause of the fire remains under investigation.
A neighboring house sustained some heat damage.
Property tax records indicate the house is owned by James and Peggy Benedict. It was built in 1900 and remodeled in 1970. 
Photos by Steve Ognibene.
Image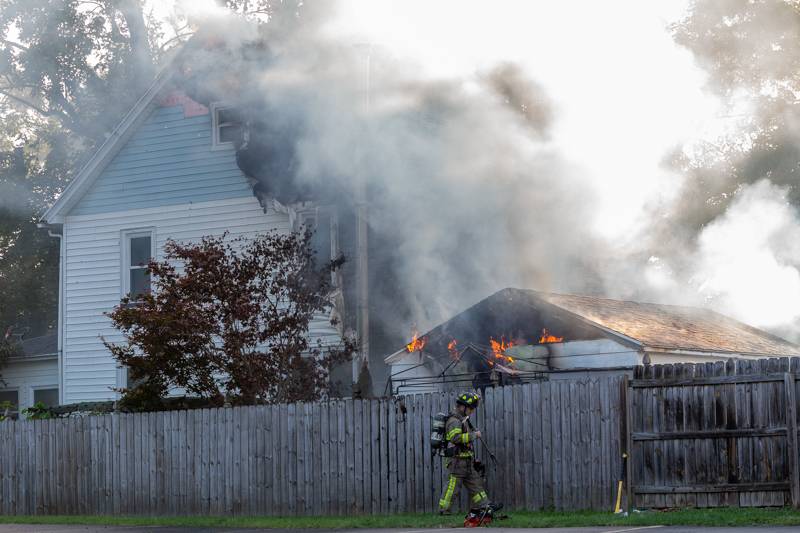 Image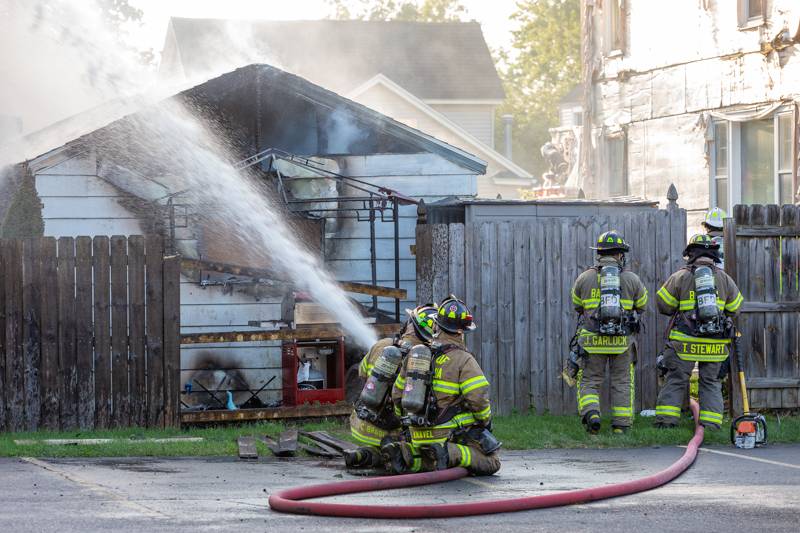 Image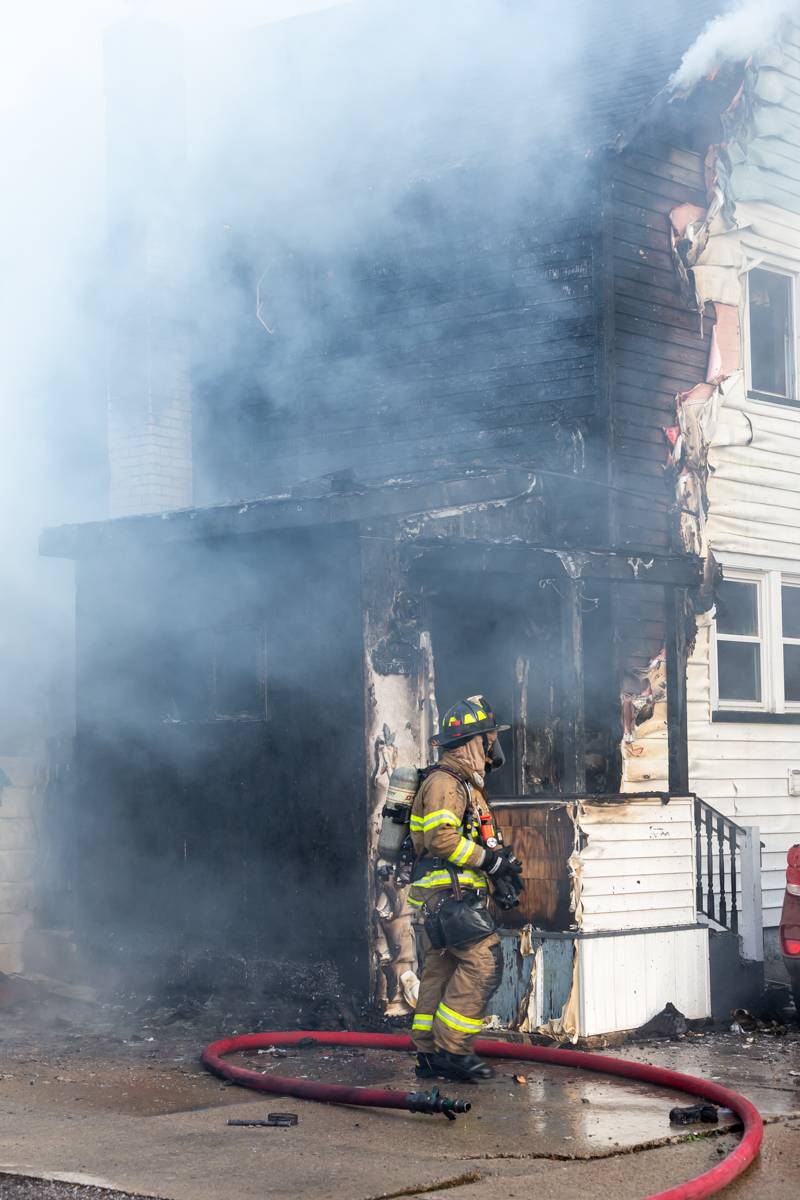 Image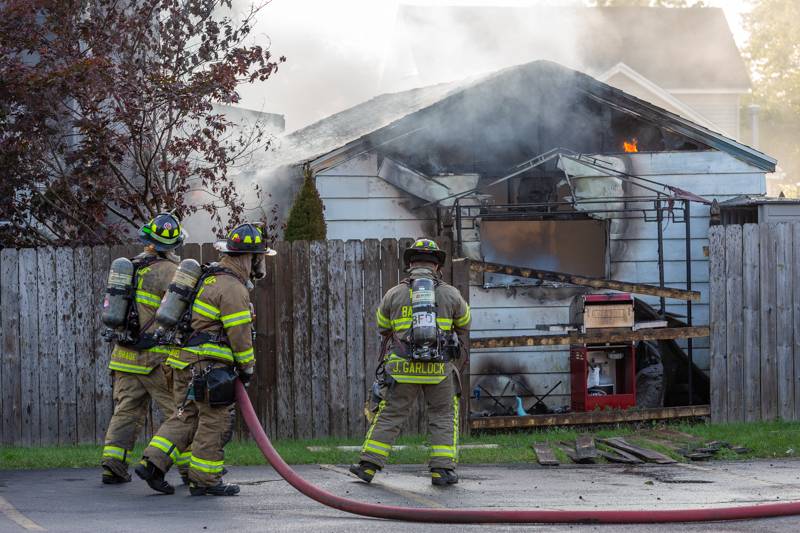 Image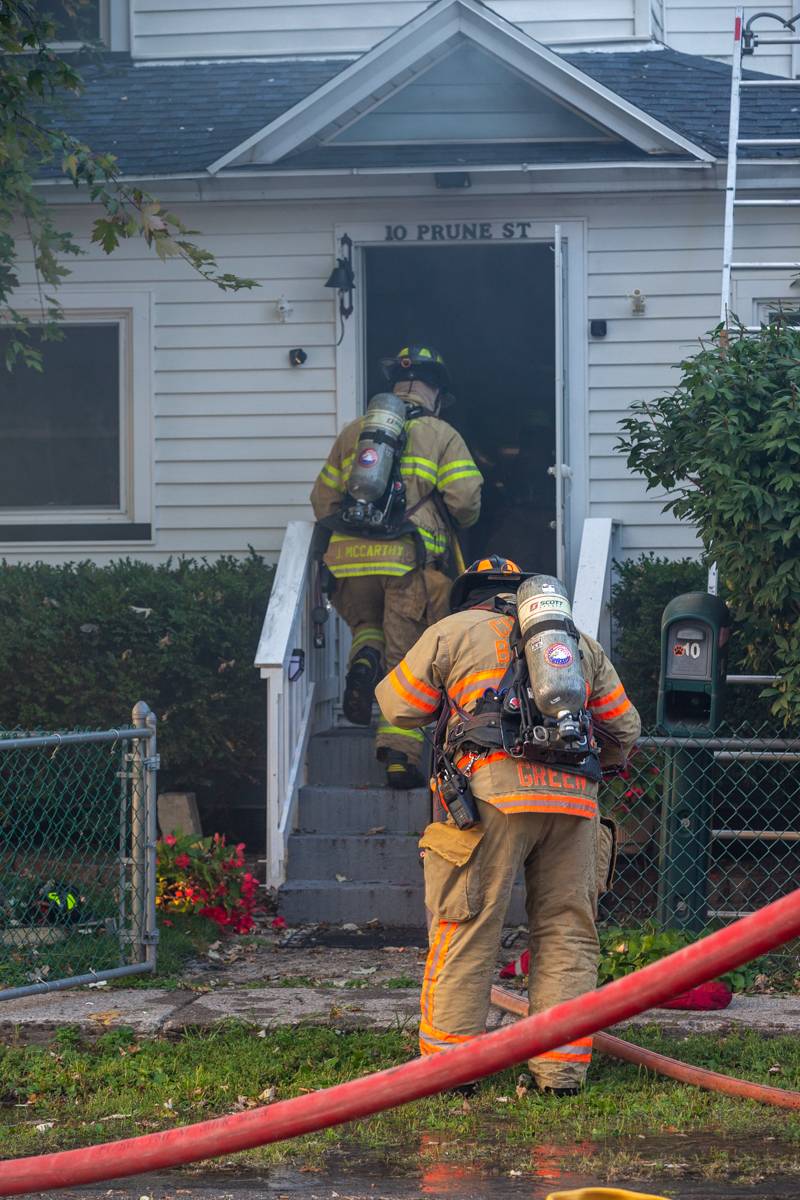 Photos below by Frank Capuano.
Image
Image
Image