June 30, 2014 - 3:49pm
Kids seek cool of Spray Park on day of first heat advisory of the summer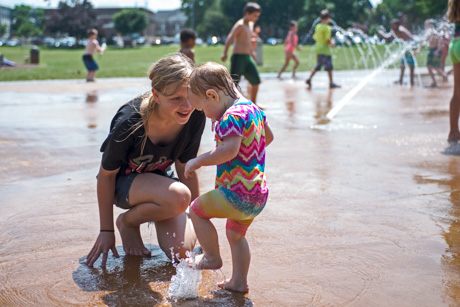 Kasandra Sturgeon plays with her sister Hannah at the Spray Park in Austin Park today. It was Hannah's first trip there.
Dozens of kids were out this afternoon on what may be the hottest day of the year so far. The National Weather Service has issued a heat advisory, warning of an increased possibility of heat-related illness on a day with temperatures into the 90s and high humidity.
Stay cool and stay hydrated.