September 20, 2014 - 10:29am
Le Roy scores big against third straight opponent, wins 61-12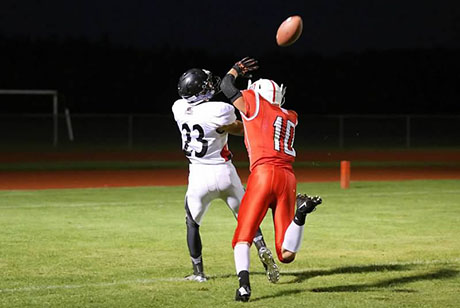 Le Roy scored on its first six possessions Friday night in Letchworth to build a 41-0 lead on its way to the team's third dominating victory of the season, winning 61-12.
Mike McMullen connected on seven of his eight passes for 154 yards and three touchdowns.
Ryan McQuillen caught two of those passes for 85 yards and two TDs.
Also on offense, Jon Pierce, five carries for 24 yards and two TDs; Nick Egeling, five rushes 70 yards, two TDs; Nate Flint, six carries for 38 yards and a TD; Tom Kelso hauled in three passes for 30 yards and a touchdown.
On defense, Kody Lamkin had seven tackles, a sack and a blocked punt. Brian Hodges had five tackles. Luke Hogle recorded a sack. McMullen had an interception.
Le Roy had 385 total yards and held Letchworth to 183.
Photos by David Boyce. For more photos, click here.