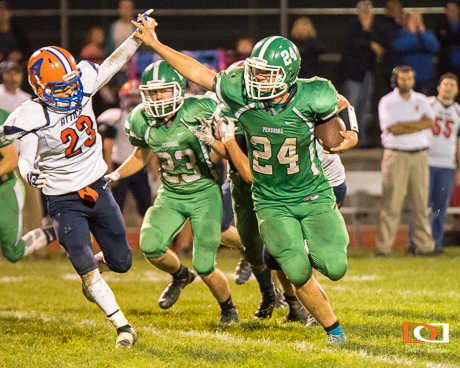 The Pembroke Dragons hosted The Attica Blue Devils Friday night for their annual homecoming game. The Dragons capitalized on multiple turnovers by the Blue Devils, helping them to secure a convincing 35-20 victory. 
Zach von Kramer rushed 42 times for 322 yards and three touchdowns. Reid Miano was 3-9 for 58 yards and a TD. Jacob Miller had a 23-yard TD reception.
Photos by Destin Danser Photography. To view complete gallery or purchase prints, click here.