November 17, 2011 - 12:29pm
Main St. Pizza Company Week 11 NFL Challenge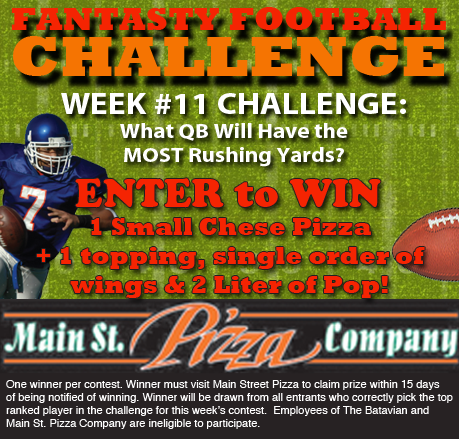 In Week 10 of the NFL season, Arizona's Larry Fitzgerald caught seven passes for 147 yards. 
None of the entrants in our week 10 contest expected Fitzgerald to have such a good game.
So this week's winner was picked in a random drawing from all entrants in the contest.
The winner is Richard Suttell. Richard wins a double order of boneless wings and a small sub from Main St. Pizza Company. He has one week to claim his prize.
To enter this week's contest, click here.