September 24, 2014 - 8:12pm
Michael Napoleone Memorial Foundation hosting two events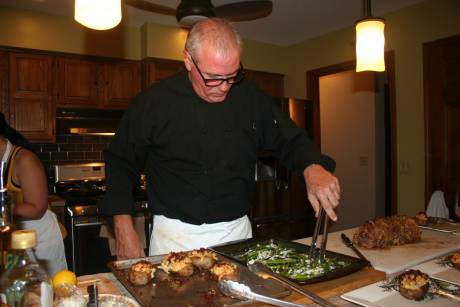 Press release: 
September is Pediatric cancer Awareness Month and the Michael Napoleone Memorial Foundation is hosting  2 events to raise funds and awareness for this devastating disease. Pediatric Cancer is the number one cause of  disease-related death in children.  Forty-six children a day are diagnosed with cancer and 40,000 children undergo cancer treatment each year. There is so much to be done and so many families in need of assistance.
The Michael Napoleone Memorial Foundation is hosting a 5k Run /Walk for the Gold on September 27th @ 9am in Leroy, NY , registration begins at 8am.  The race begins at the Tennis Courts on Wolcott St.  $25/per participant. Go to active.com to register or to www.michaelshope.org for  mail-in registration. First 100 runners get a free T-shirt.
The Foundation is also raffling a  "DINNER FOR TEN", which is a 5 course gourmet dinner for 10 people served in a private setting with limo service (50 mile travel radius). This is a one-of-a-kind raffle  and  is an amazing prize to win!! Winner can select a mutually agreed upon date for the dinner.  Tickets are $20/each or 3/$50. Call 585-409-3276 or 585-409-3275 for more information or if you need tickets dropped off. Go to www.michaelshope.org to see previous   winners.
Support Pediatric Cancer Awareness Month by supporting the Michael Napoleone Memorial Foundation.  Your assistance helps us "Lend a Hand of Hope" to families, to research efforts, and to youth in our community.