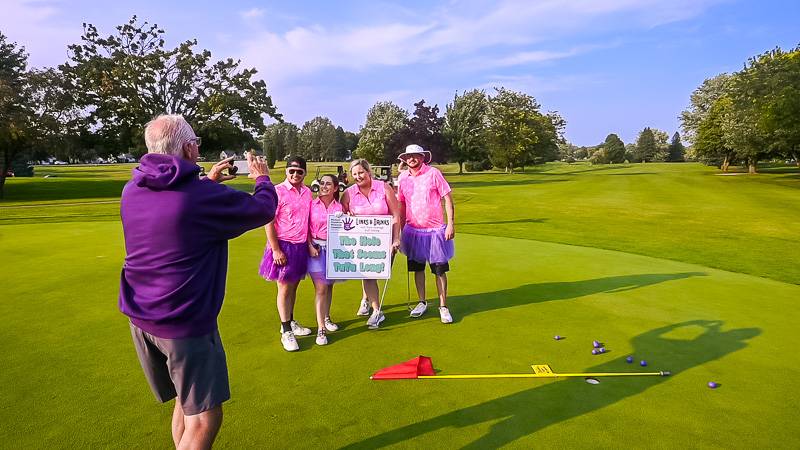 The Michael Napoleone Memorial Foundation billed it as "Not Your Average Golf Outing," and the nine-hole event at Terry Hills Golf Course on Saturday evening lived up to the billing.
There were holes where golfers took shots from a ski before dancing around a mat in a musical-chairs type of game that would determine the club they would use on every shot on that hole, and a horse race to dolls to determine where the group would tee up their balls, and a relay-race (time was scored, not strokes) that involved shooting eight baskets, doing a hula hoop in a tutu and then trying to make a putt from about five feet.
Of course, it was all for a good cause.
"It's just shenanigans on nine holes of golf," said Laurie Napoleone. "We've got great sponsors and great volunteers. It's a good day. It's a lot of fun."
Photos by Howard Owens
Image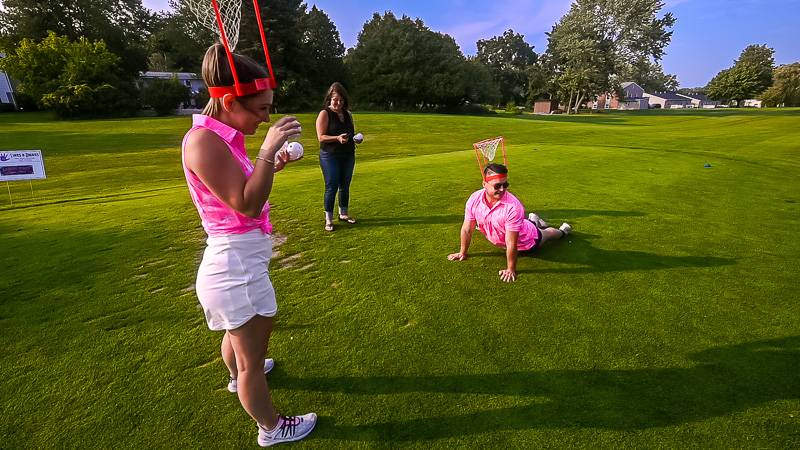 Image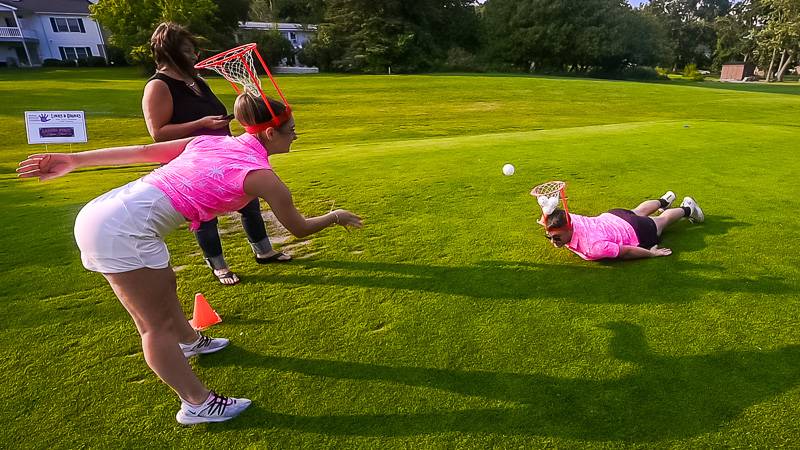 Image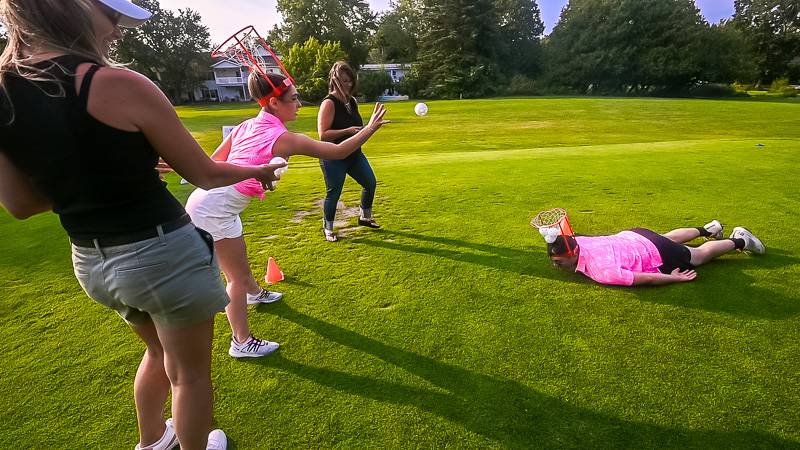 Image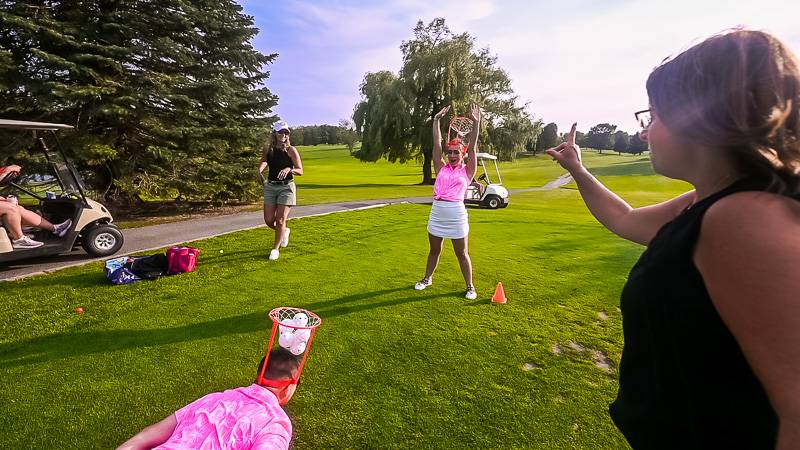 Image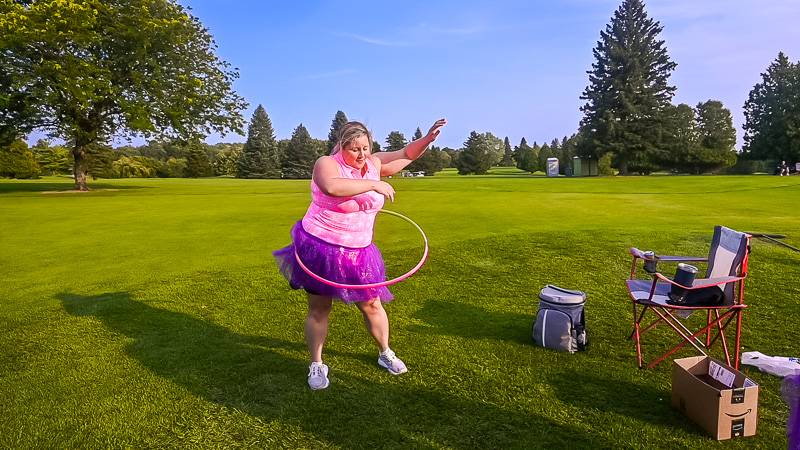 Image
Image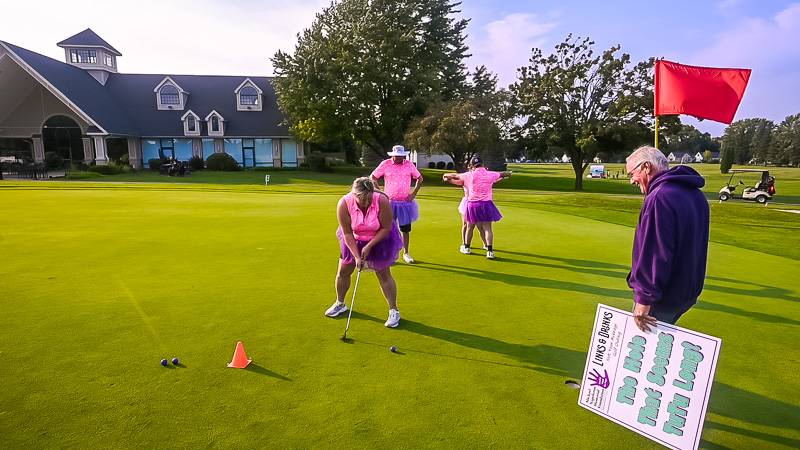 Image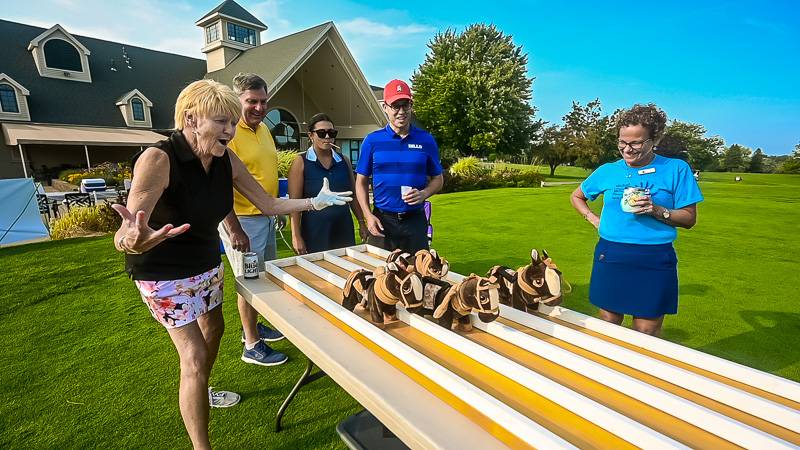 Image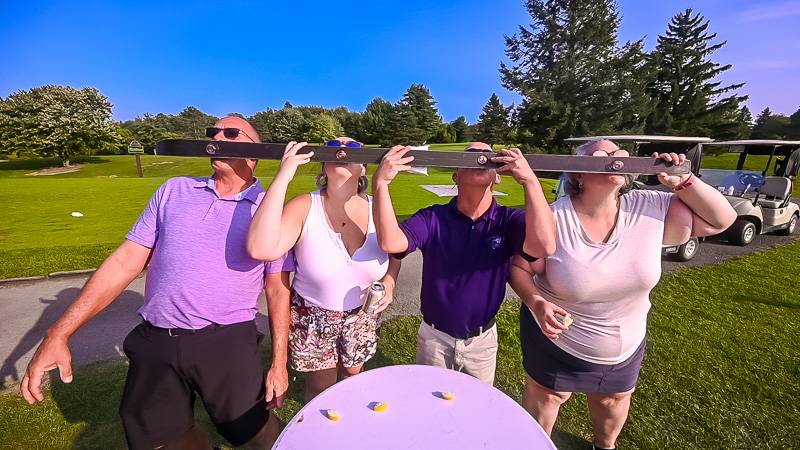 Image