March 7, 2015 - 4:10pm
Mynderse defeats Byron-Bergen to take Class C1 championship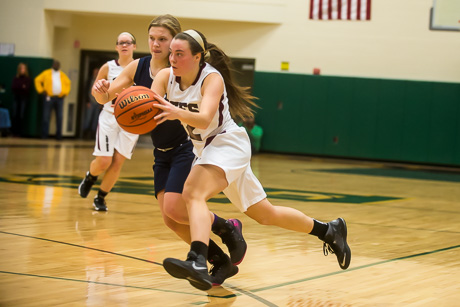 Team quickness and heavy use of a press defense helped Mynderse secure a 43-26 victory over Byron-Bergen in the girls basketball Section V Class C1 championship game played today at Rush-Henrietta High School.
A 15-1 first quarter set the stage for the Bees defeat. It was a hole Byron-Bergen never climbed out of despite scoring 12 points in the second quarter, which turned out to be a higher total than the one scored in the second half by the Bees.
Lindsey Lovett had 11 points for Byron Bergen, and Abbie Kelley scored 10. Sam Donnelly had five.
Lovett and Kelley were named to the All Tournament team.