July 30, 2014 - 6:57pm
New home of Reed Eye built with historic preservation and customer care in mind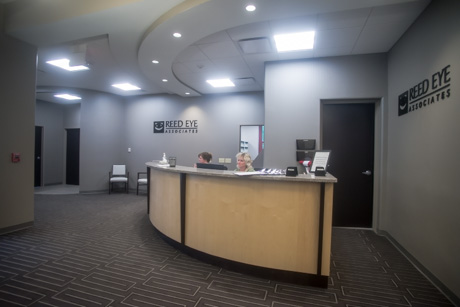 In the past, when Dr. Ronald Reed has expanded his practice, he's erected gleaming new buildings from the ground up.
But not in Batavia.
Reed Eye Associates has opened its sixth location and Reed selected a location with character and ambiance and a bit of history.
The brick building at 39 Washington Ave., across from Austin Park, was most recently the City Schools administration building, but when originally built in 1903 by Edward Dellinger, it was an elementary school.
Batavia's most prominent architectural firm of the time, Henry Homelius and Son, designed the building.
In remodeling the interior, Reed has kept to an art deco theme with a touch of modernism in keeping with the character of the building.
"I saw the building listed online and went to the site and looked at the building and liked it," Reed said. "I called Tony Mancuso, who had the listing, and he gave me a tour. I thought, 'this building needs a lot of work, but it has some great bones.' "
Refurbishing the building also uncovered a little history. One brickmason left behind a note found in the stairwell that said the best men laid the bricks. Another worker in 1939 put a note in a bottle, which was found in a wall, that said "if you're reading this note, it means by now we're all in hell."  
Then there was letter on YMCA letterhead and postmarked 1913, address to a young Myron Fincher. The apparently mimeographed letter speaks of a young man worthy of attention who exchanged a correspondence with Frank Crane, a Presbyterian minister and newspaper columnist. The letter references the enclosed newspaper column, but the column was not in the envelop.
Fincher was born in 1898 in Corfu and worked on the family farm. His fondness for animals brought him to Cornell University. He became an internationally prominent veterinarian. Early in his career he received the Borden Award from the American Veterinary Medical Association. By the 1960s, he was working overseas in places such as Peru, Uruguay, Brazil, Greece, Nigeria and Italy.
Reed said it was thrilling for these little bits of history to be found in his old building.
Reed's company purchased the property from the school district in 2012 for $500,000 and its 13,452-square-foot building. The renovations cost more than $1.5 million and helped put the property back on the tax roles. Reed Eye received $140,861 in tax incentives through Genesee County Economic Development Center for the project.
The expansion of the practice, which was founded in Bushnell's Basin (Pittsford) in 1978 has come, Reed said, as the practice attracted more and more patients. Each time an office would grow beyond its capacity, rather than expand that location, Reed looked at his patient list and figured out where he had a concentration of patients who were driving some distance to get to his office.
First, Reed Eye expanded to Greece, then Irondequoit, then Newark followed by Sodus.
Expansion has been driven, Reed said, by his belief that doctors should focus on their patients.
No long ago, he said he was asked to speak to a group about the secret of his success. He declined, he said, because "there is no secret."
"My word of advise is 'take good care of your patients and your patients will take care of you,' " Reed said. "If that's the focus of your practice, the patients will build your practice. If you don't, you won't have a practice."
With more and more patients from Genesee County, particularly because of a partnership with Dr. Bill Lapple in Le Roy, Batavia seemed to be the natural choice for a sixth office complex.
Reed said there were simply no suitable sites for the office, which was one reason he considered the old school administration building.
The fact that it's large, with plenty of parking (and room for more), centrally located in the city and across the street from a park, where all advantages.
"The park helps give it a nice bucolic feel," Reed said.
In the redesign, as much of the old building was preserved as possible -- the arches, the worn stairway trampled by thousands of students over the years, and the old woodwork. There's even an old desk from the library that is being restored and will be a centerpiece of the entry hallway.
"I've had an interest for some time in historic preservation," Reed said. "We have a 100 year old house in East Rochester that we've been restoring. This seemed like the right thing to do."
The focus on historic preservation shouldn't imply that the practice isn't state of the art. Reed's optometrists, opthamologists and opticians (and even a facial plastic surgeon) have all new equipment to work with.
Read also believes in supporting the communities he does business in. He hires locally as much as possible, he said. Four key employees already with the Batavia office are longtime Batavia or Le Roy residents.
"When a patient walks in the door, they should recognize the people who work there as members of their community," Reed said. "I want to support the town because if the town supports me, it has to be mutual. We want to keep the dollars local."
There will be a ribbon-cutting and open house for Reed Eye Associations at 2 p.m., Friday.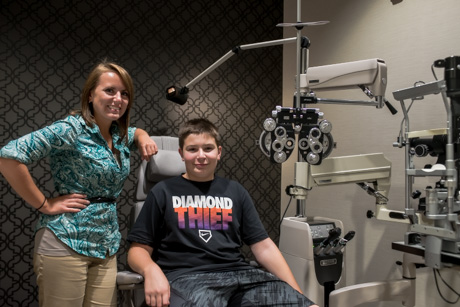 Optomistrist Kimberly Rosati with patient Tanner Richardson, who was in the clinic Wednesday learning how to put in his new contact lenses (picture below).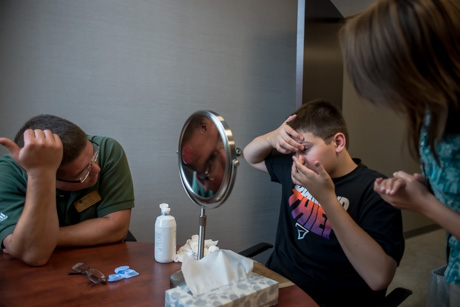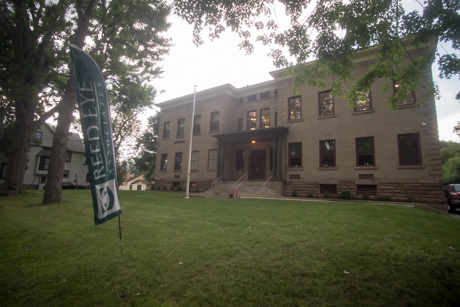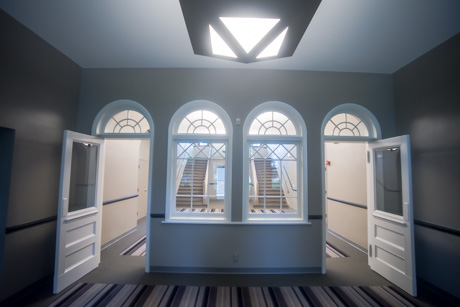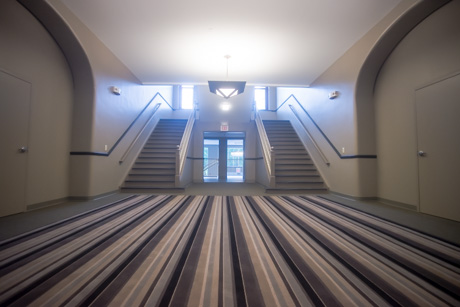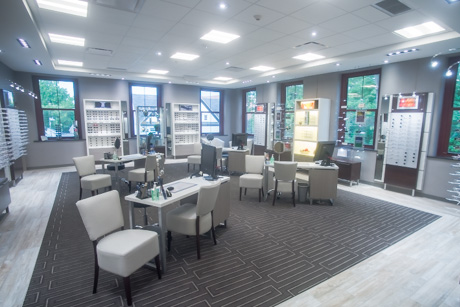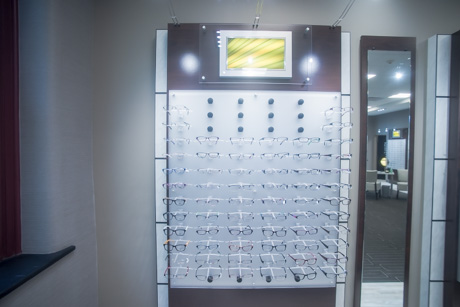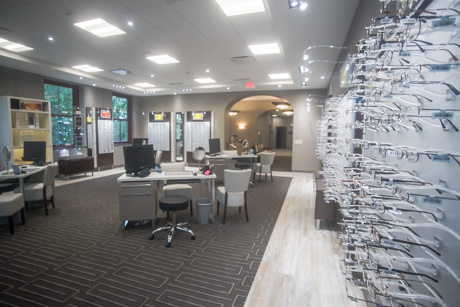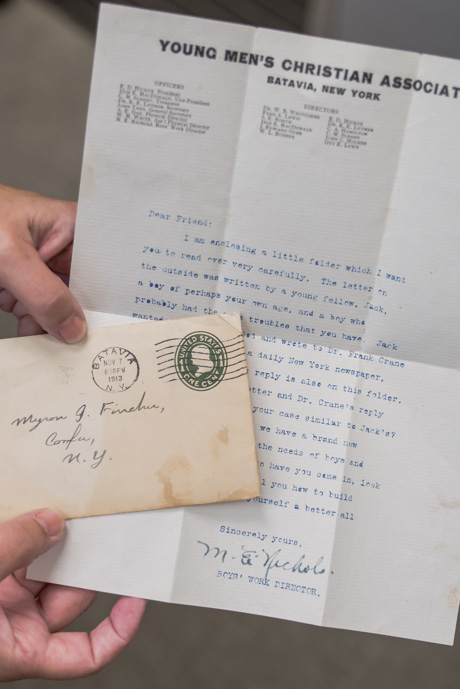 July 30, 2014 - 9:18pm
#1
Yeah! These are my eye Doctor's and now I don't have to go all the way on the other side of Rochester. They are great! Cannot wait to see the building in person. Welcome!