May 24, 2011 - 8:09pm
New tavern and burger joint opens on Jackson Street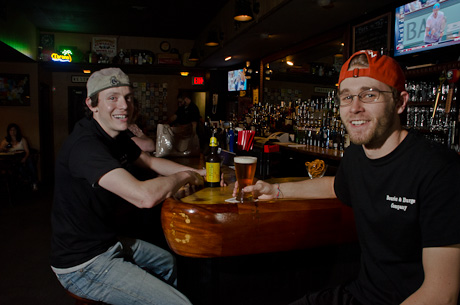 Derek Geib, left, and Michael Highland, will officially open their new downtown bar and eatery Wednesday and have spent the past two evenings preparing by serving speciality hamburgers to a limited number of guests.
With the kinks mostly worked out during the "soft launch," the duo is excited to finally be doing business as Bourbon & Burger Co. at 9 Jackson St., Batavia.
There are about two dozen different types of hamburgers on the menu, and the restaurant is aiming to be known as the best place for a burger in the county.
The menu also includes a variety of sandwiches and appetizers, an extensive beer list plus a full bar.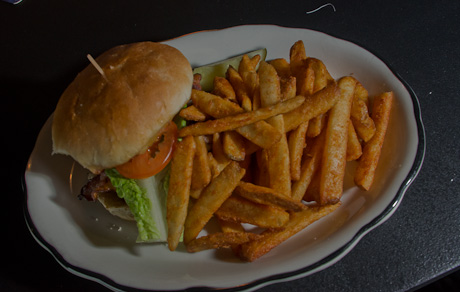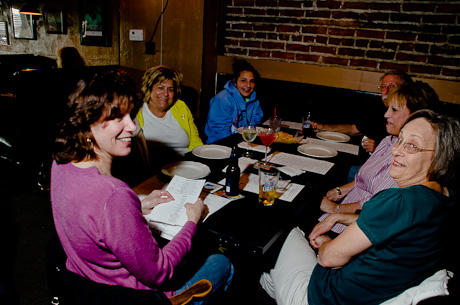 Just got back from dinner at Bourbon and Burger about an hour ago. We had a great meal. Both of our burgers were cooked properly to our order, looked delicious, and tasted every bit as good as they looked. And the fried pickles were tasty too. They have an interesting selection of beers, many of which you don't see anywhere else in Genesee County. Kudos to that. We need a little more variety around here. And the large bourbon selection looked inviting too. We'll have to sample a bit of those this weekend. I look forward to more vists to another interesting place to eat and drink downtown. Kudos to the owners for a very satisfying meal on opening day.