Image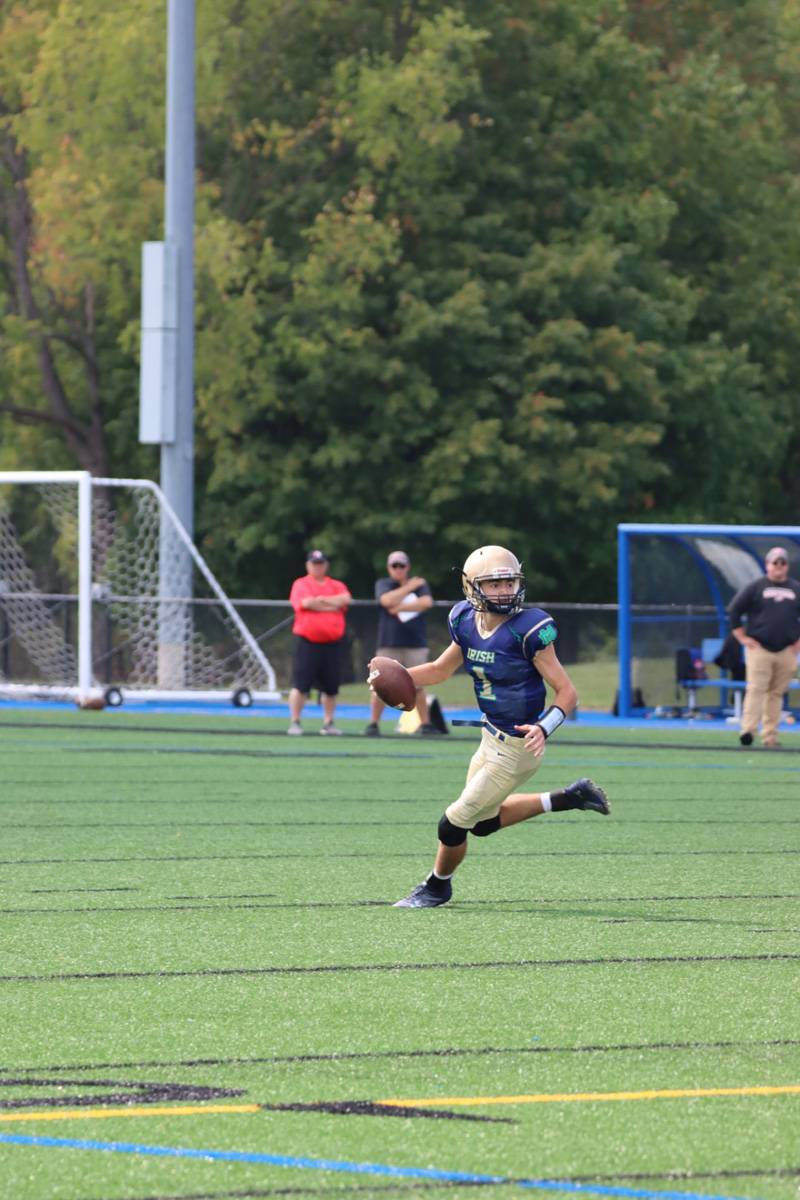 A beautiful day and a beautiful field to play on, but not the outcome Notre Dame hoped for when they arrived at Genesee Community College on Saturday for a regular season game against Canisteo-Greenwood.
The Irish lost 25-14.
Jay Antinore was 12-20 passing for 134 yards and two TDs.
Also on Saturday 
The OAE Aggies sustained a rare loss on Saturday, losing to Avon 13-6.
QB Gavin Armbrewster was 4-9 passing for 113 yards and a TD.  He had 12 carries for 37 yards. Avery Waterson rushed for 68 yards. Shaun Alexander had 33 yards on eight carries and a 55-yard receiving TD.
On defense, Ashton Bezon had 11 tackles and a sack. Austin Pangrazio had eight tackles and an interception.
"Avon played a much cleaner game than us today," said Coach Tyler Winter. "When you have multiple uncharacteristic mistakes, it's tough to rally against teams like them. This will serve as a good learning experience for us down the road, as we still have not scratched the surface of our potential. Plenty of ball left."
Photos by Pete Welker.
Image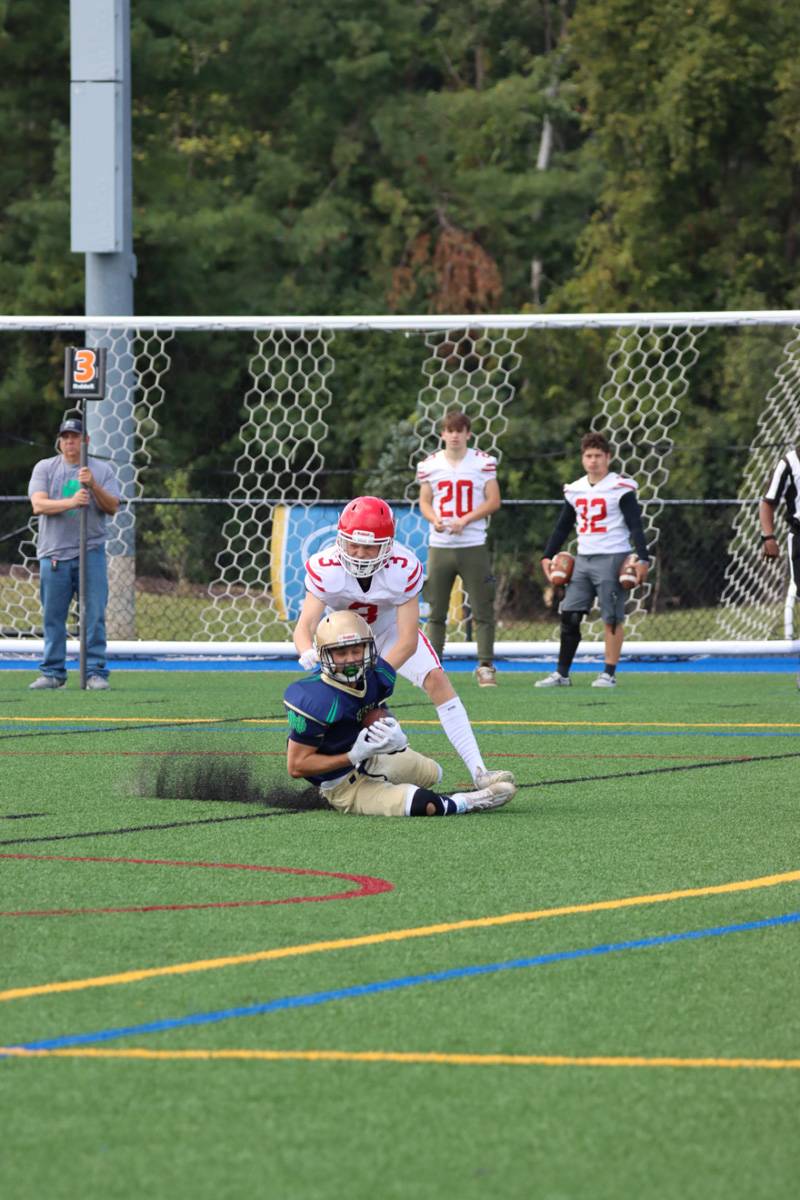 Image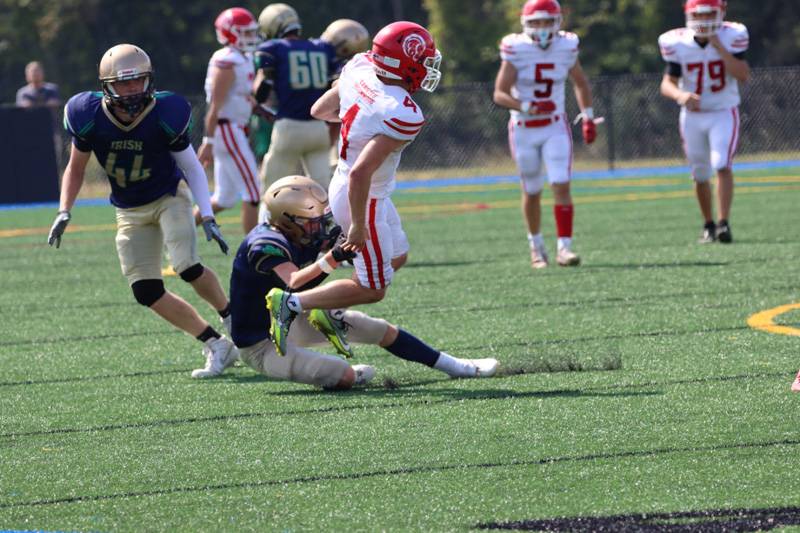 Image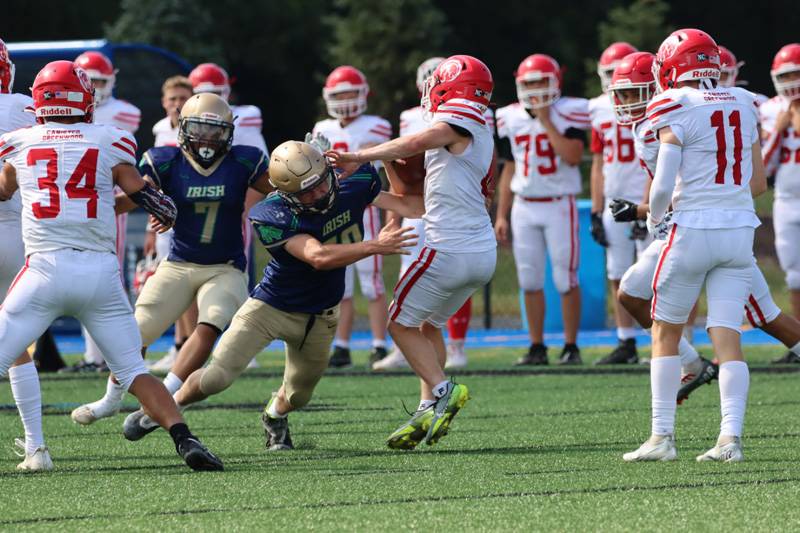 Image
Image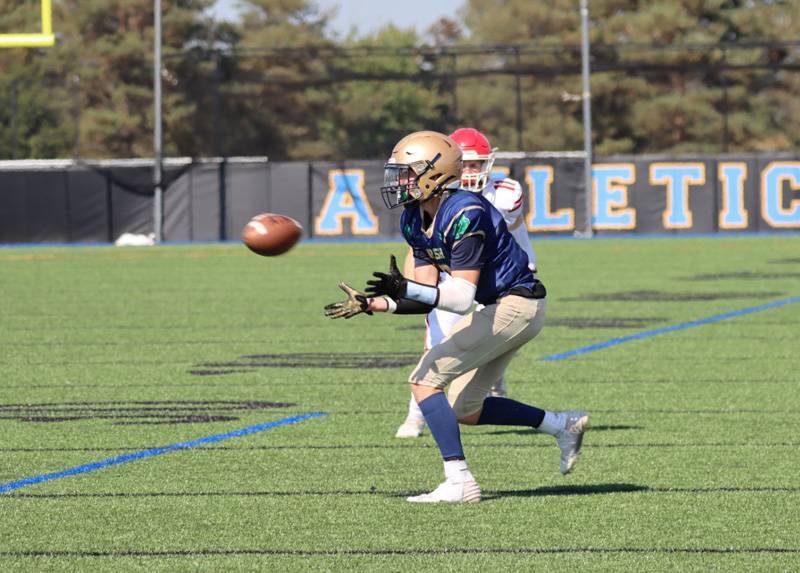 Image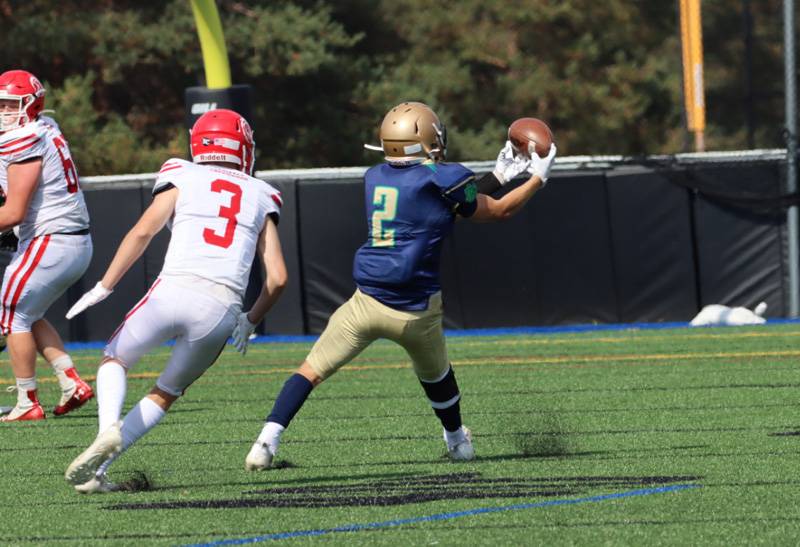 Image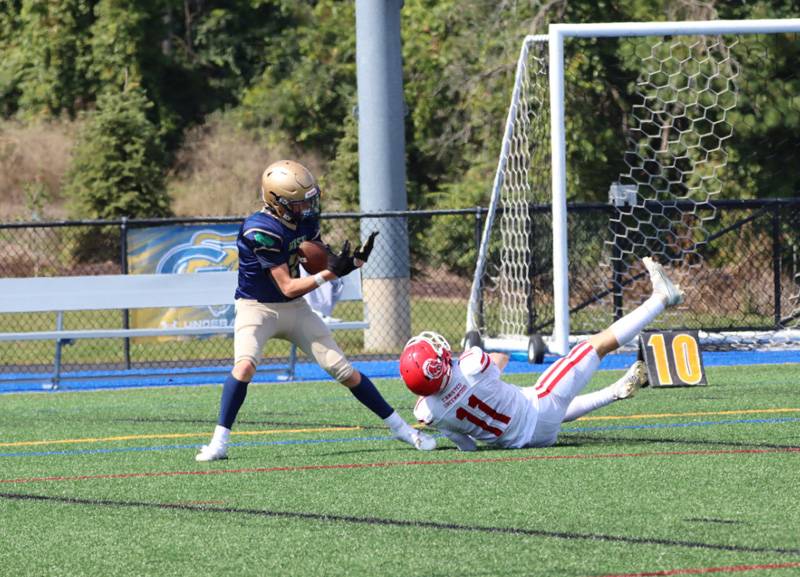 Image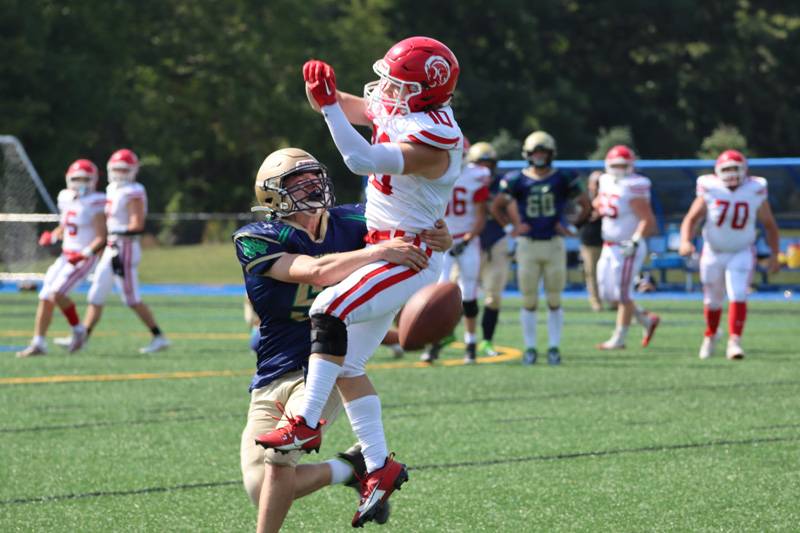 Image