March 22, 2012 - 12:45am
Pembroke and Attica advance to area finals in Mock Trial Tournament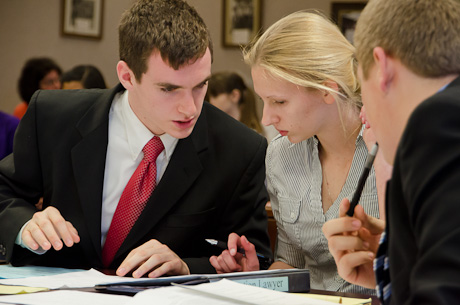 Pembroke eked out a narrow victory over Notre Dame in the semifinals of the Mock Trial Tournament Wednesday.
The four remaining teams faced off in Warsaw.
While Pembroke won on points against Notre Dame (101 to 99), splitting the match 1-1, Attica beat Warsaw handily, 124 to 88, taking both sides (prosecution and defense) of the match.
Pembroke and Attica will square off at 5:30 p.m., Monday, in the Genesee County Courthouse with Judge Robert C. Noonan on the bench.
Which ever team wins Monday, it will be the first time in the history of the local tournament that a team other than Batavia won. Batavia went 1-3 in early competition and was knocked out before the quarterfinals.
The photos in this post are of the Notre Dame and Pembroke teams.
Notre Dame team members: Meghan Zickl, Anneliese Aliasso, Andrew Fischer, Matthew Sausher, Kendra Wall, John Lapple, Ariana Aliasso, Rosalie Mortellaro, Jake Krajewski, Brittany Perzia, Caleb Nellis, James Spear, Anna Arner, Natalie Mouton, Katie Fischer, Andrew Cheverie and Rosemary Fulmerfeld.
Pembroke team members: Dean Cullinan, Patrick Burns, Joelle Fugle, Cale Fryer, Rachel Seweryniak, Andrew Renolds, Brett Jones, Brandon Kohorst, Bea Reiner, Christian Burns, Eva Reda-Kenrick, Karen Globm, Justin Sformo and Sabrina Sanner.
Previously: Batavia knocked out of Mock Trial Tournament early; four teams left to vie for title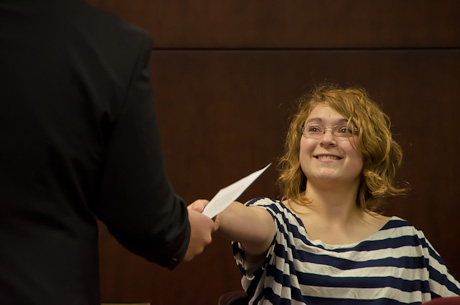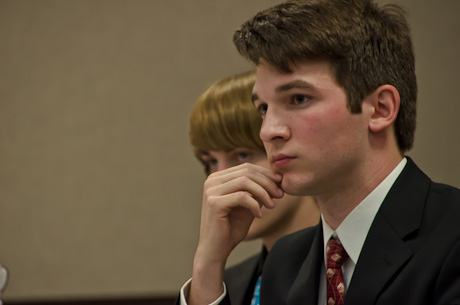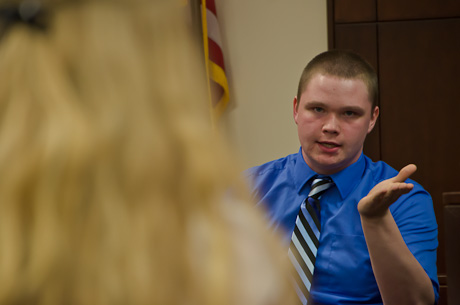 If you're unable to view the slide show, click here. To purchase prints of these photos (parents, you can't get these photos anywhere else), click here.