March 7, 2014 - 6:52pm
Photo: As cold weather breaks, Dave's Ice Cream opens for the season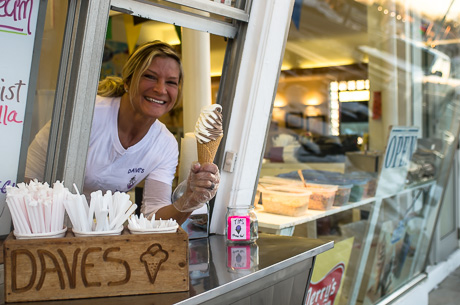 It's gotta be some sort of sign that spring is near when Dave's starts selling ice cream.
Owner Debra Webster would have opened a week ago, but she couldn't even get the ice off the parking lot. Finally, the parking lot is clear and the doors are open.
Webster has been in the ice cream business for 28 years, starting at the location that is now Dave's when she was 16. Six months later, she was the manager (it was Brenden's then) and working full time even while attending high school.
In 1995, she bought her first ice cream shop, an Abbott's Frozen Custard franchise in Brockport, which she still owns. Eight years ago, she bought Brenden's and changed the name to Dave's.