December 2, 2011 - 5:22pm
Photo: Health and Humanitarian award presented to Dorothy Baker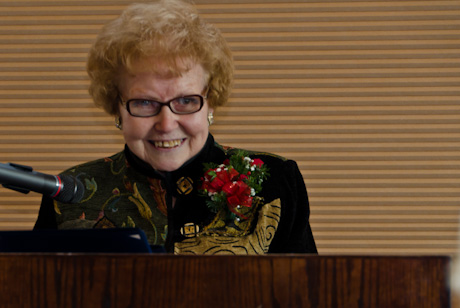 Dorothy M. Baker received the 28th annual Health and Humanitarian Award of Genesee County from the UMMC Foundation during a luncheon at Terry Hills on Friday afternoon.
Baker was recognized for her many years of volunteer work, including at the Jerome Center gift shop and kiosk, the tourism information booth, Office of the Aging, Veterans Administration and St. Joseph's Catholic Church. Baker logged 1,750 volunteer hours in 2010.
December 5, 2011 - 12:26pm
#1
Nobody commented on this, including myself, surprisingly. Congratulations, Dorothy! Volunteering is a selfless act and an invaluable service to the community. 1750 hours in one year = 218.75 days at 8 hours per day! Now THAT'S volunteer work!