November 22, 2011 - 8:49pm
Photo: Turkey dinner served at Batavia Youth Center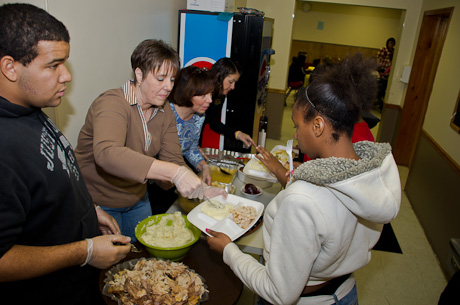 The staff and volunteers at the Batavia Youth Center served a traditional Thanksgiving dinner Tuesday night to about two dozen youngsters who are participants in youth center programs. Most of the meal, turkey and fixings, was prepared by Gail Stevens.
November 23, 2011 - 7:38am
#1
Kudos to all! Thanks to the Center for all you do. Thanks to the participating youth for your efforts!
November 23, 2011 - 9:13am
#2