June 20, 2013 - 2:20pm
Photos: Batavia's Downtown Public Market opens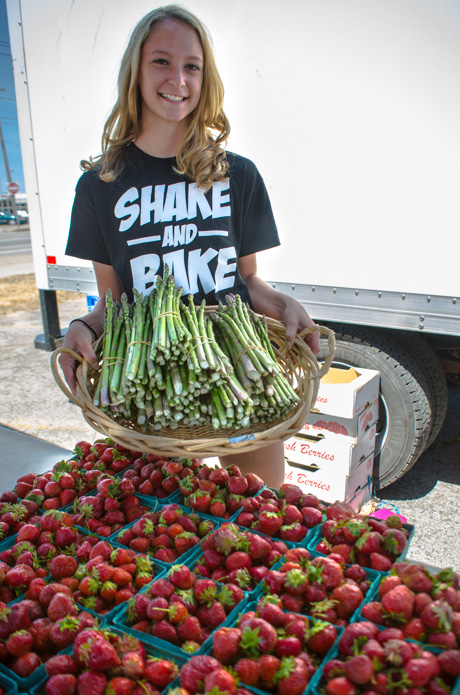 The Downtown Public Market opened today at the corner of Center and Ellicott.
Above, Eliza Schwab of Schwab Farms, Gasport.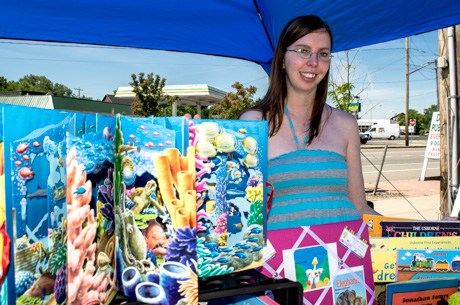 Tiffany Ivison, Usborne Books.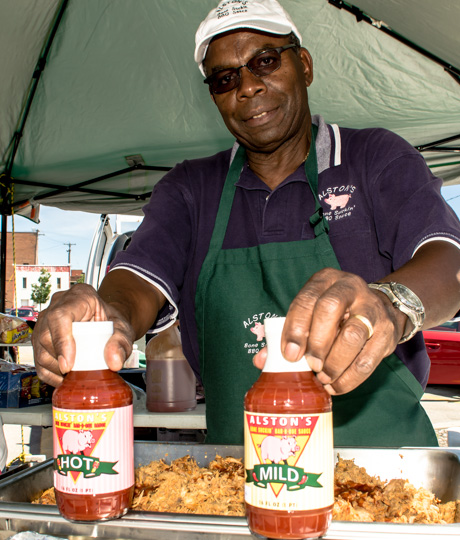 Salters Alston, Alston's BBQ sauce. (Stop by for some pulled pork!)
June 21, 2013 - 9:40am
#1
This working class stiff would love to see Batavia's Public Market moved back to Saturday's so he can get to it during his time off.
Anyone have attendance / customer count differences from when it used to be on Saturday's to now on Thursday's?