March 28, 2014 - 11:03pm
Photos: Big turnout on first night of renewed Home Show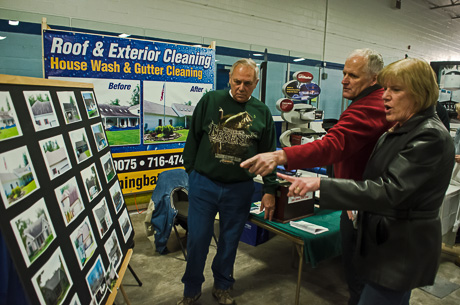 Close to 400 people showed up for the first evening of the Genesee County Home Show at the Falleti Ice Arena.
We spoke to several of the 60 vendors on the floor and they were all thrilled with the turnout. Those who had long histories with the home show said the first night crowd was as big or bigger than some of the best turnouts in shows from years ago.
Guy Clark of Cedar Street Sales and Rentals summed it up best: "You can hear it. If you close your eyes, you can hear the buzz."
The home show continues Saturday from 11 a.m. to 6 p.m. and from 10 a.m. to 3 p.m., Sunday. The cost is $3 per adult.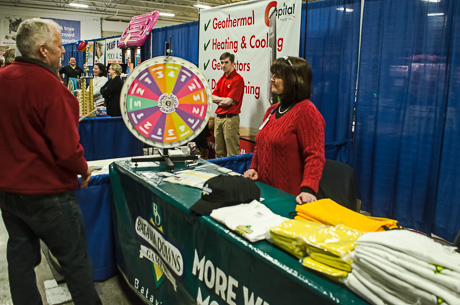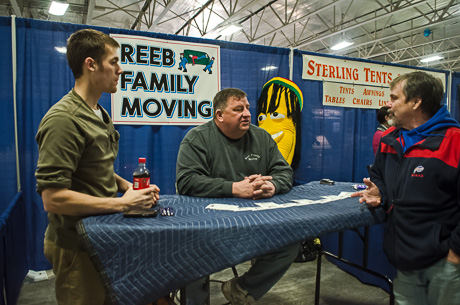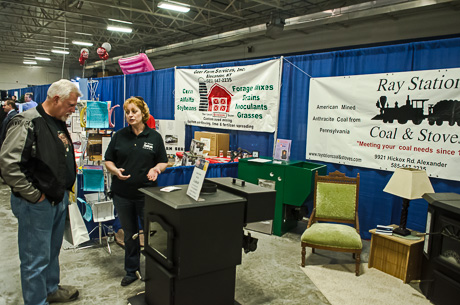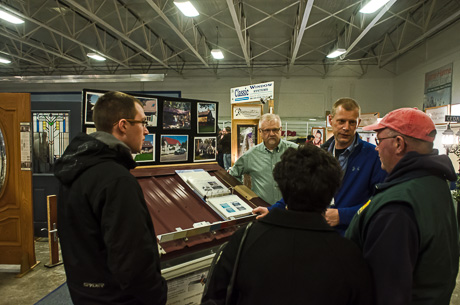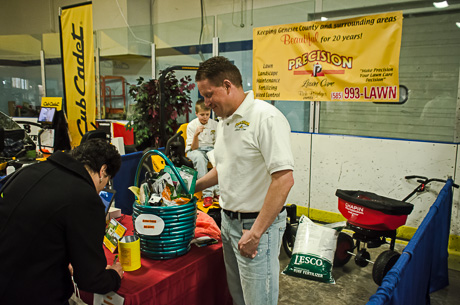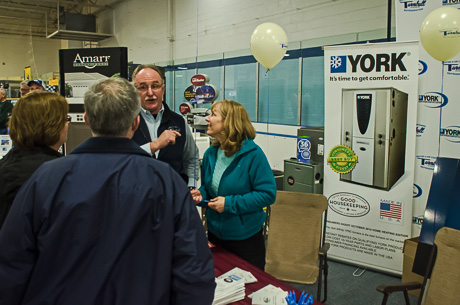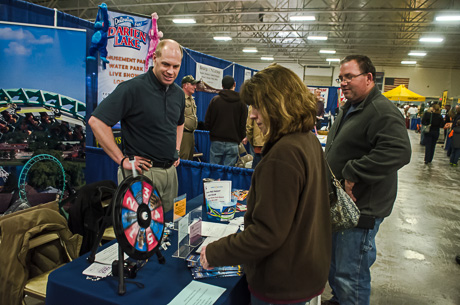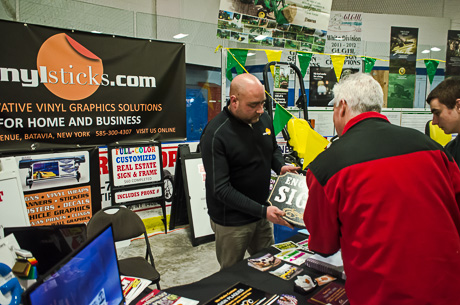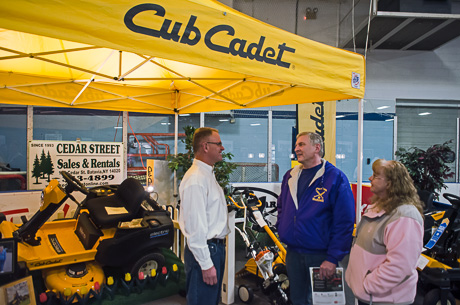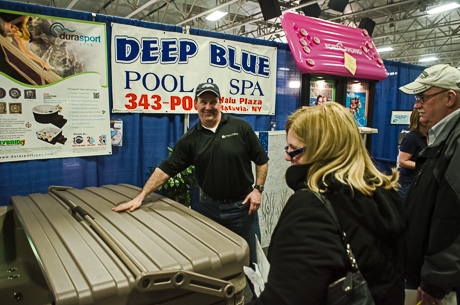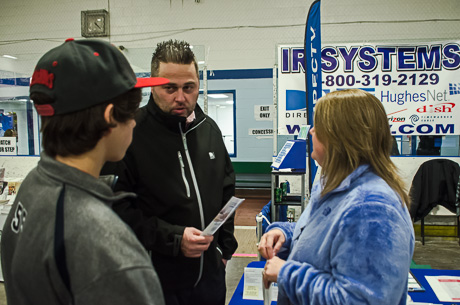 March 31, 2014 - 5:18pm
#1
From the time I was eight until eleven or so a bunch of my friends and I would walk to Batavia Downs from Oak Street, North Lyon and Vernon Streets for the annual Batavia Home Show during the sixties. Peace, Love, Rock and Roll later but I was a kid early on, like everyone. My parents let me go because under twelve was free and I brought back a bag full of one of everything that was free, maybe two or three if no one was looking, the fear of nuns made me stop myself if I was feeling greedy. Hard candy, pencils, erasers, do dads and what nots I kept for myself. The rest of the pamphlets and promotional material just fueled my dreams. Mom and dad were too busy with five Wild Indians and a future Cowboy to think about Home Improvement. Why try to reinvent the wheel when it works fine?
I need to keep a journal because I remember and think too much, too often. Signs of end times god dammit! Sum a beeotch, father mother!
Just for you, my friends, who I do do not know but cherish anyway. I have already willed my body to science because they will pick my dead body up, let up and coming doctors marvel at the huge size of my under appreciated dead penis and then burn me when they are done. Three hundred bucks for transportation and fifty bucks for a can full of ashes when they are finished. Beats the hell out of a funeral rip off, doesn't it? Excuse me Jesus while I try to make a positive contribution to Society.
Did you know that a man can be a Christian Atheist? I didn't but I am one. I believe his teachings were real and the rest is bullshit. I still like Western New York because it is not and has never been UPSTATE, bitches! You would think the dumb asses who call Western New York UPSTATE New York would know how to read a compass and be able to figure out the difference between up and down and West and East but they don't.
Howard, I love free speech, it sustains me and makes me want to blab some more about how cool the world could be if we let our guard down and learned to embrace our commonality instead of digging to find differences. Fat Farting chance, right?