Image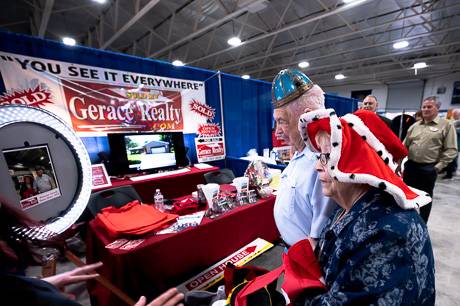 It's going to be warm outside this weekend so if you need a break from the unseasonable heat, Chamber of Commerce President Brian Cousins has a suggestion -- come on down to the David M. McCarthy Memorial Ice Arena for the 2023 Home Show.
"I know it's a great weekend," Cousins said. "The weather this weekend is awesome, which is unheard of in April -- you get 80-degree weather. But you know, the inside of the Ice Arena is a little bit cooler than outside. It's like natural air conditioning in here. So it's very comfortable for people. I'm looking forward to seeing as many people can come out do so to work on their to-do lists."
This is the first home show for Cousins as chamber president, and he's excited to see it off to a good start.  All of the vendor booths are full, and the chamber even had potential vendors trying to sign up for booths on Friday morning.
Admission is $3 for adults, and hours Saturday are 10 a.m. to 5 p.m. and from 10 a.m. to 3 p.m. on Sunday.
"Make a list," Cousins said, "check it twice when you're out sitting on your deck or something this weekend, then make a quick trip out, spend an hour to get some different ideas and things that you wanted to do over the course of the last two, three years, especially over the COVID time period when you couldn't get somebody to help you out with things."
Photos by Howard Owens
Image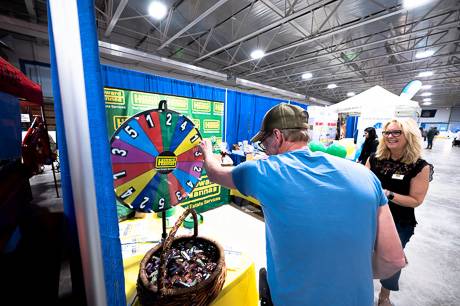 Image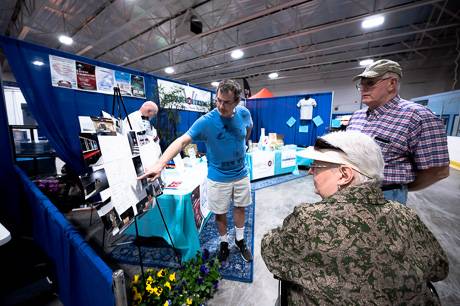 Image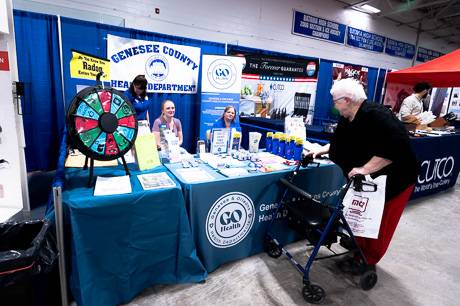 Image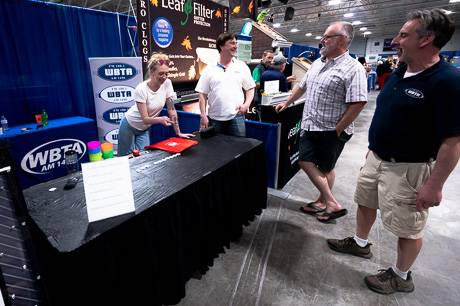 Image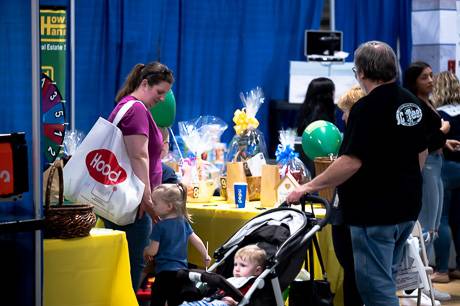 Image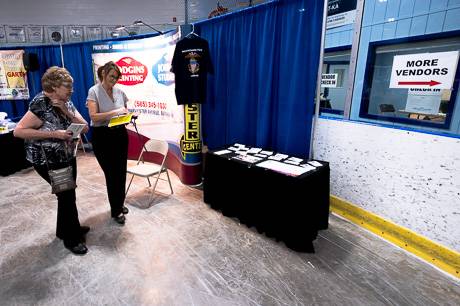 Image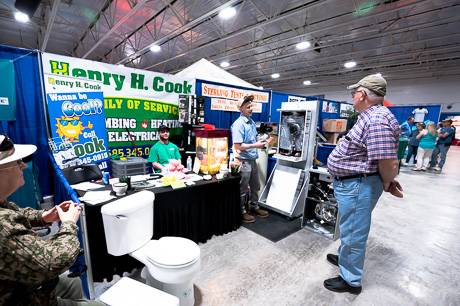 Image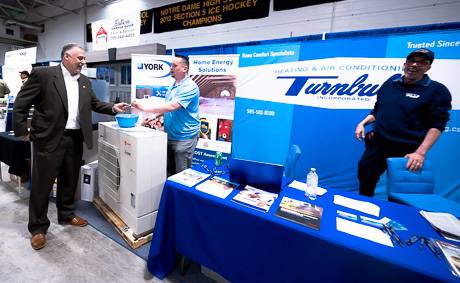 Image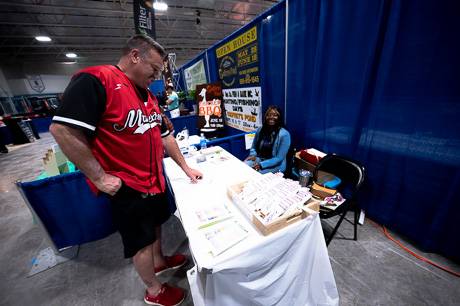 Image