July 13, 2014 - 2:38pm
Photos: A bit of Oakfield in USAF museum in Ohio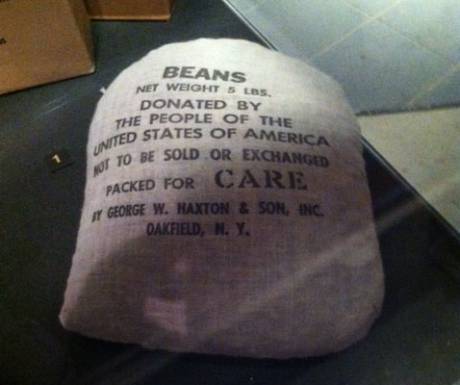 Master Sgt. Jason Earle (retired), a former Genesee County resident, was visiting the U.S. Air Force Museum at Wright-Patterson AFB in Ohio when the word "Oakfield" caught his eye.
A bag of beans labeled "George W. Haxton & Son, Inc., Oakfield, N.Y." was in a display showcasing the USAF's efforts during the Berlin Airlift following World War II.
Earle said, "I'm quite sure there was a lot of war effort going on with the numerous factories the county had at the time, but nobody really thinks of what effect our local farmers had as well."