February 7, 2015 - 1:41pm
Photos: Car hits utility pole on Batavia Byron Road, Stafford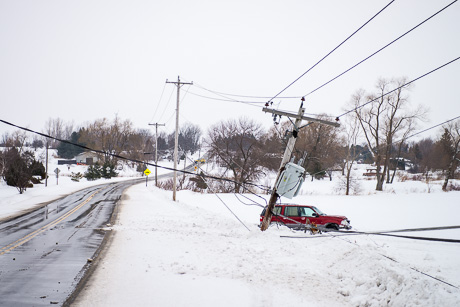 Late this morning, about 11:50 a.m., an SUV heading north on Batavia Byron Road drifted into snow along the edge of the roadway and the driver was unable to maneuver the car back into the driving lane. The vehicle struck a utility pole with a transformer on it and sheared it off at its base.
There were no injuries, but the road was closed and power was knocked out in the area.
Stafford fire responded to the scene.