June 2, 2012 - 1:47pm
Photos: CASA volunteers walk through Downtown Batavia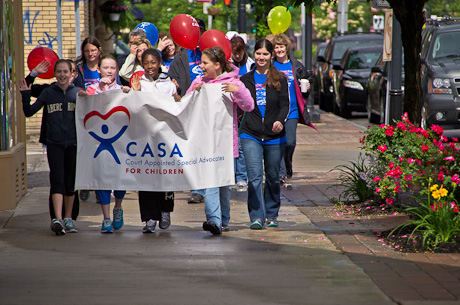 Volunteers for CASA (Court Appointed Special Advocates) walked down Main and Ellicott streets today as both a fundraiser and a chance to raise awareness about the agency's programs.
CASA provides services to children caught up in Family Court situations.
Director Ashley Hausfelder organized the event, which was sponsored by Brockport Wegmans, Target, Lucky Ducky Daycare, Floral Fantasies, Five Start Bank, Batavia Signs, Pembroke Family Medicine, T-Shirts Etc., Darien Lake Theme Park and Coffee Culture.