November 17, 2012 - 5:36pm
Photos: 'The Destroyer' meets with fans, autographs books at Main St. Pizza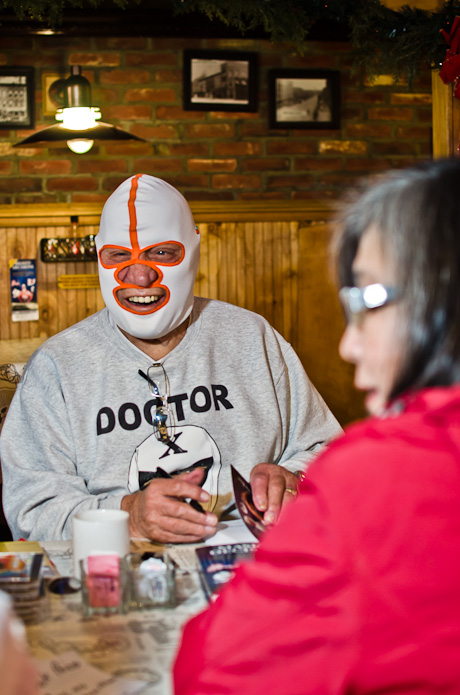 Former professional wrestler Dick Beyer, aka The Destroyer and Doctor X, was at Main St. Pizza Company today selling copies of his book "Masked Decision" and signing autographs.
Previously: Main St. Pizza owner helping promote book of his idol, former pro wrestler 'Doctor X'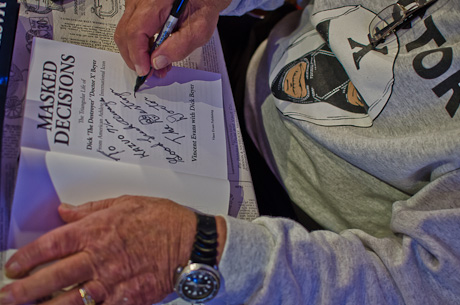 November 18, 2012 - 1:59pm
#1
My Wife and I use to eat here a couple times a week but we just stopped.
Food is GREAT but !
November 18, 2012 - 3:27pm
#2
Wow ending the sentence with a "but" may not have been a good thing.
So let me add the Paul Harvey finishing touch.
But--- because I am trying to watch what I eat until after the Thanksgiving,CHRISTMAS and the New Year Season,
I am holding back from what in my opinion is the Best Pizza in Batavia.