May 14, 2011 - 3:38pm
Photos: Ferrellgas's 2nd annual Refill-A-Thon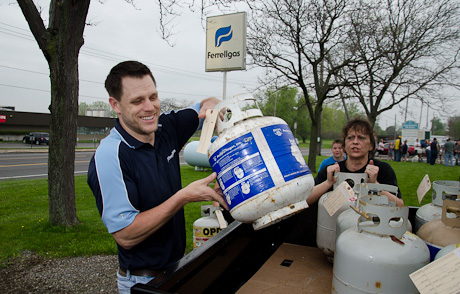 There was a big turn out at Ferrellgas on Ellicott Street in Batavia this morning for the fuel company's second annual "Refill-A-Thon."
Customers were invited to bring their 20-pound gas grill bottles for a free refill with a $5 donation to Genesee County Cancer Assistance.
No word yet on how much was raised this morning, but last year's event raised $2,000 for the American Red Cross.
Ferrellgas expected to donate 1,600 gallons of gas and employees volunteered their time to help with the event.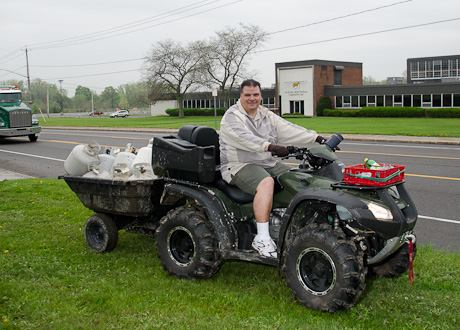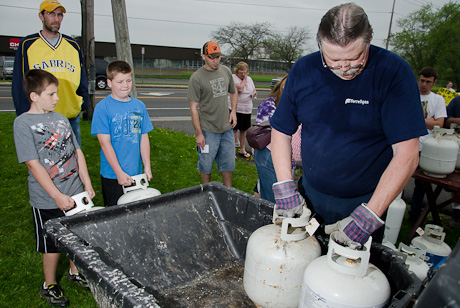 May 16, 2011 - 12:56pm
#1
Howard did you happen to get a pic of the awesome baskets they had for raffle??? As much as I LOVE a pic of a propane tank those were MUCH prettier! LOL :)