November 1, 2011 - 12:42pm
Photos: Fire-damaged house on Harvester knocked down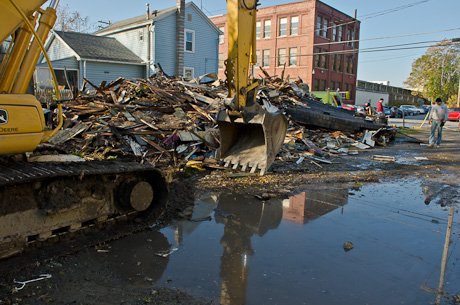 What was once the home to a father, mother and their six children on Harvester Avenue was reduced to rubble Tuesday morning.
The house was badly damaged in a fire Sunday afternoon that started after one of the children was reportedly playing with a lighter in a back bedroom.
The family lost almost all of their belongings.
Owner and landlord Andy Young said the structure was insured. He doesn't have plans to rebuild on the property at 23 Harvester Ave.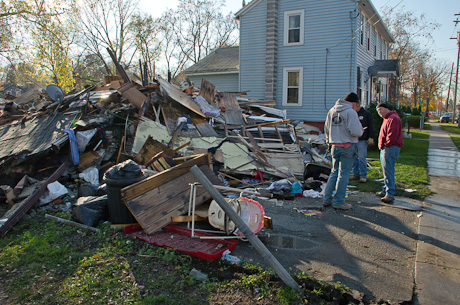 November 2, 2011 - 2:13pm
#1
HUD apartments are mostly owned by out of town landlords with many code violations and this is one of many owned by MR.Young
You can call it whatrever you want , but you won't see them living anywhere close to the places they own. Why ?