June 5, 2013 - 4:50pm
Photos: First-graders get first-hand ag experience at Post Farms for Dairy Days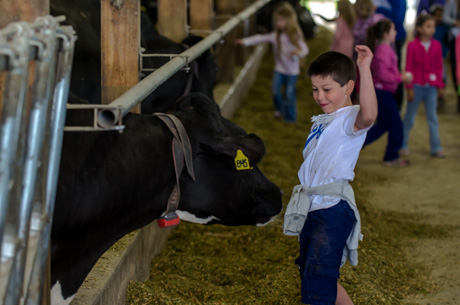 First grade students from throughout Genesee County made a field trip today to Post Farms in Elba for the Farm Bureau's annual "Dairy Days" educational event.
The 645 students were able to meet cows, calves, goats and meats, sample honey, dairy products, play in different soils -- and with worms.
Dozens of parents along with teachers -- 125 adults total -- also participated in Dairy Days, which each June for Dairy Month.
Jeff Post said it's important to help children learn about where their food comes from.
If you don't educate children about farming early and often they just grow up not knowing and not caring about where their food comes from and that doesn't coincide with what we're trying to do on a daily basis," Post said. "We're trying to create friends of agriculture and not people who don't know why they need to follow a tractor slowly down the road on their way to work or why it might smell like manure outside."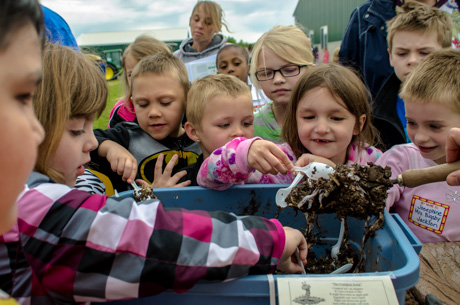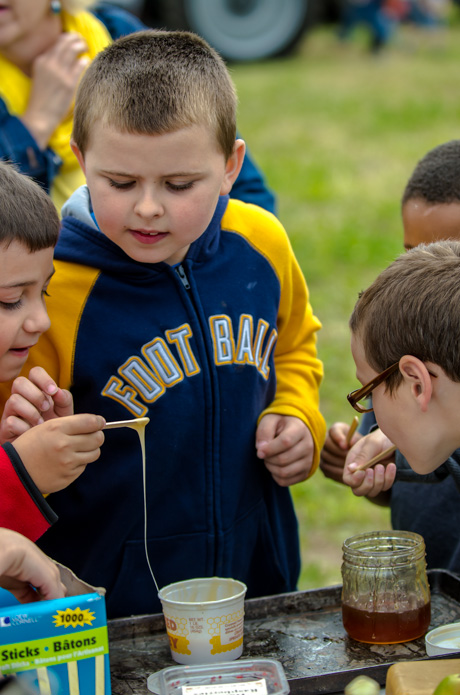 To purchase prints of these photos, click here.