November 11, 2012 - 9:46pm
Photos: Fossil hunting in Bethany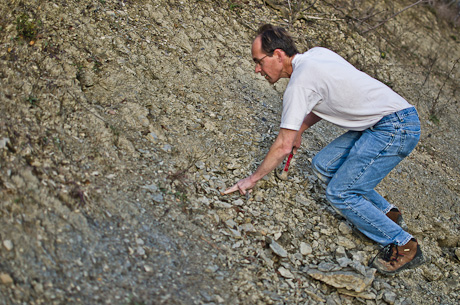 Driving back from Genesee County Park this afternoon, Billie and I headed down Francis Road and spotted a man on the side of a cliff digging. It wasn't hard to guess what he was doing, so I stopped to talk with him. Yup, Bob Lann, of Spencerport, was digging for fossils.
What I didn't know is that this old railroad cut in Bethany is recognized as a good spot for fossil hunting.
Lann is a veterinarian and amateur fossil hunter. This was his first trip to Bethany.
Based on a little Google search, I came across a fossil hunting blog by James Heaney. He says Western New York -- and Lann said this, too -- is a great place for fossil hunting, especially from the pre-dinosaur ages. A guy named Robert Eaton also has information online about fossils in the Genesee region.
Below, Lann displays portions of a trilobite he found today and a bit of coral.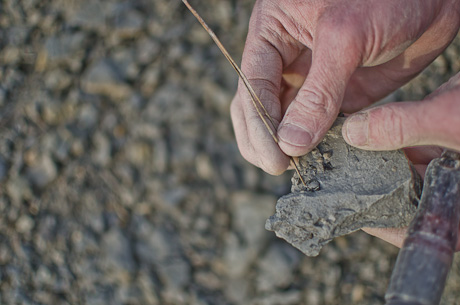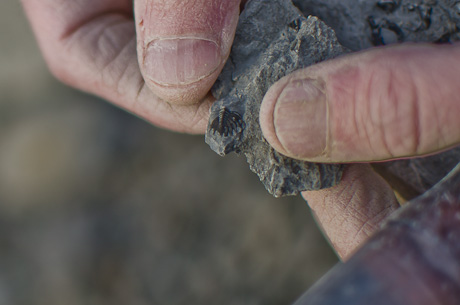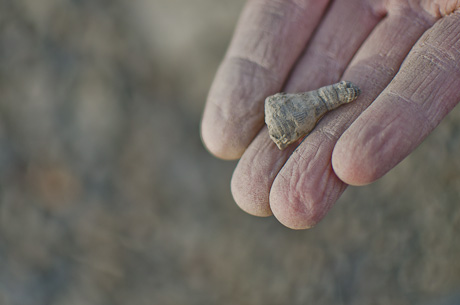 November 12, 2012 - 5:55am
#1
I love fossil hunting and realized how good the digs can be in Bethany when I moved here in 2003. A lot of digging had to be done in my lawn and I found all kinds of goodies, especially fossilized sea shells. The stone from local quarries often has coral in it and I find it in my driveway. I'm not knowledgeable enough to date what I've found but I still enjoy finding these things and realizing that at one point in time, this was a sea bed.
Nice find, Howard.